Hogon-ji Temple
Situated on Chikubushima Island, Lake Biwa, Hogon-ji is the 30th temple of the Saigoku Kannon pilgrimage.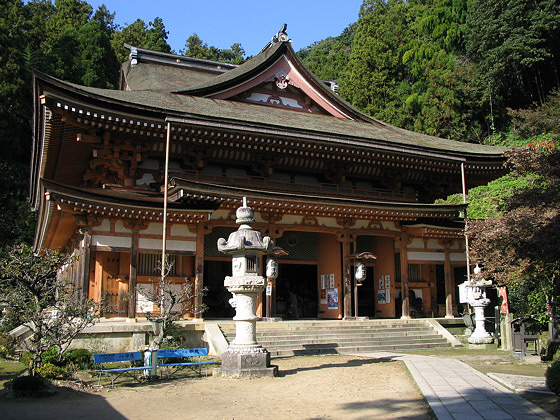 Hogonji Temple's Benten-do.
Lake Biwa and the mountains around it are mentioned several times in The Tale of Genji.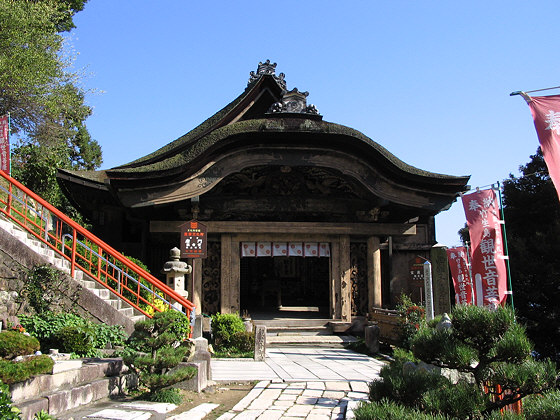 Hondo.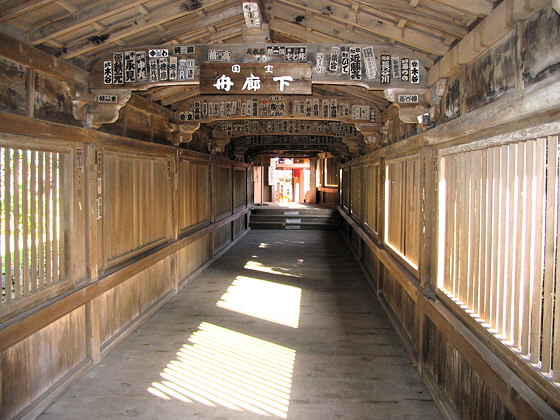 Open corridor from the hondo to Tsukubusuma Shrine.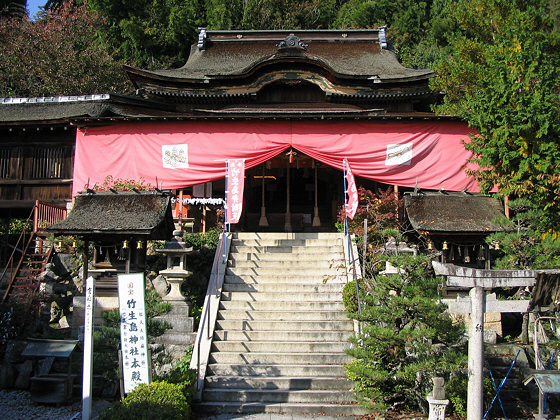 Tsukubusuma Shrine.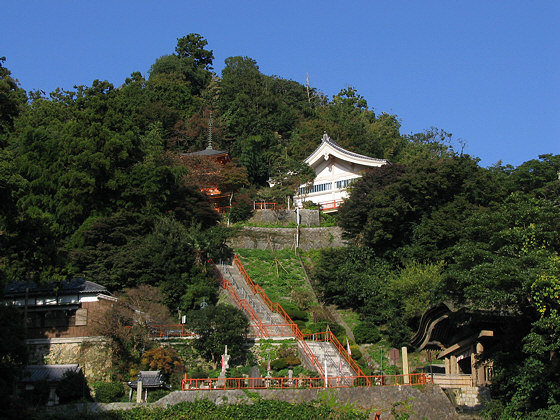 Steps lead down from the Bentendo to the hondo.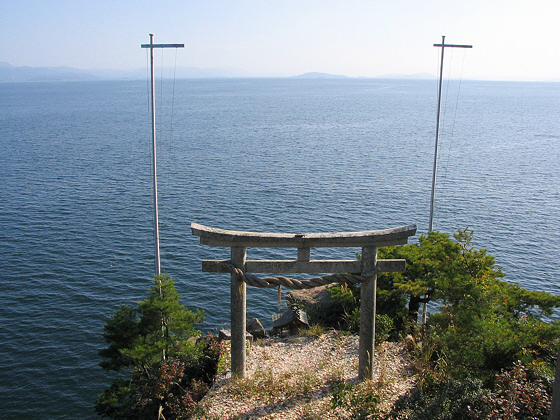 Torii overlooking Lake Biwa.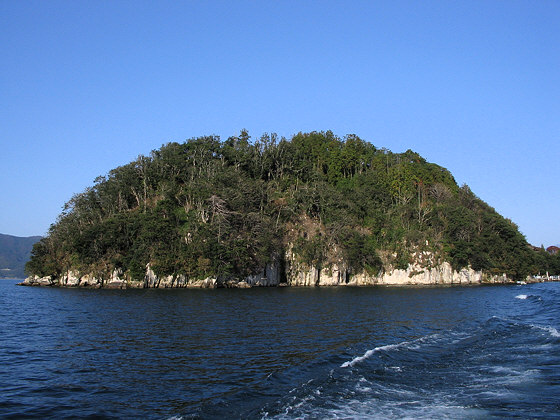 Chikubushima Island.