Kiyomizu-dera Temple, Hyogo
Founded in 627 by the Indian monk Hodo Sennin, Kiyomizu-dera Temple in Hyogo is the 25th temple on the Saigoku Kannon pilgrimage in Western Japan.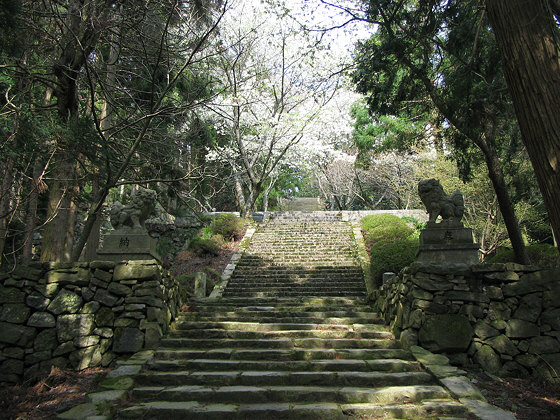 Stone lions guard the top of the old pilgrim's path at Kiyomizudera Temple in Hyogo.
The temple has a very picturesque old pilgrim's path that winds its way round the back of the mountain up to the top.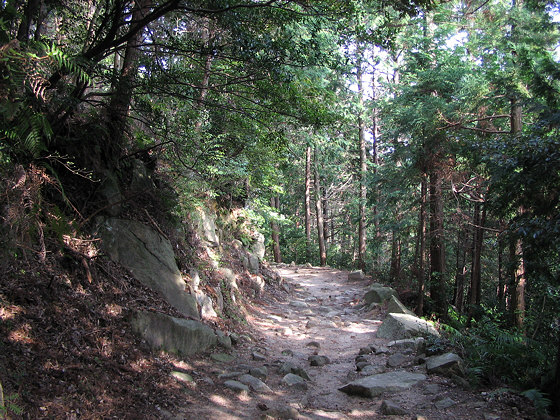 Old pilgrim's path.
Kiyomizudera's nokyo (pilgrim's office) and lecture hall are at the end of the path.
Daikodo and nokyocho.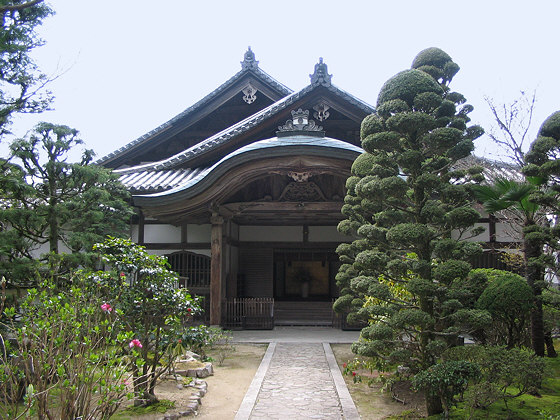 Kiyomizudera's honbo.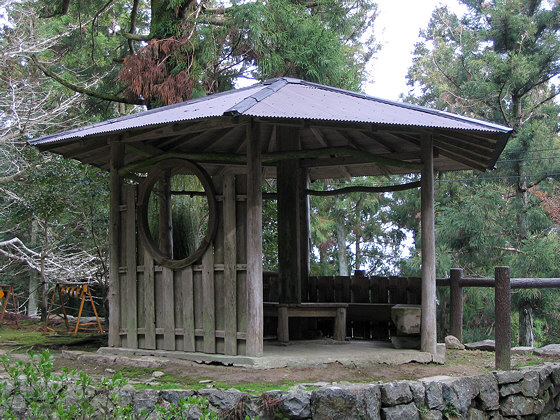 Moon-viewing pavillion.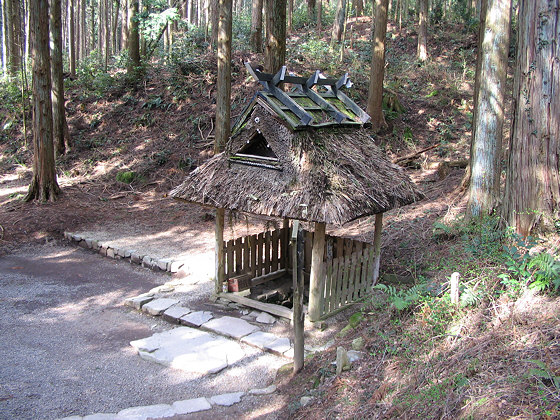 Okagenoido well.