Katsuo-ji Temple, Osaka
Founded in 727 and situated outside Osaka, Katsuo-ji is the 23rd temple on the Saigoku Kannon pilgrimage.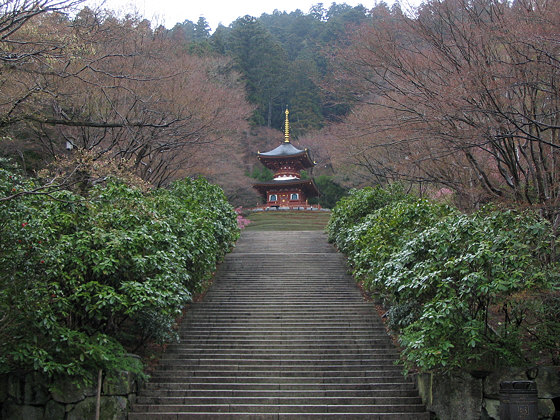 Tahoto at Katsuoji temple.
The temple belongs to the Shingon sect and its principal image is a 2.5 metre sandalwood carving of Kannon.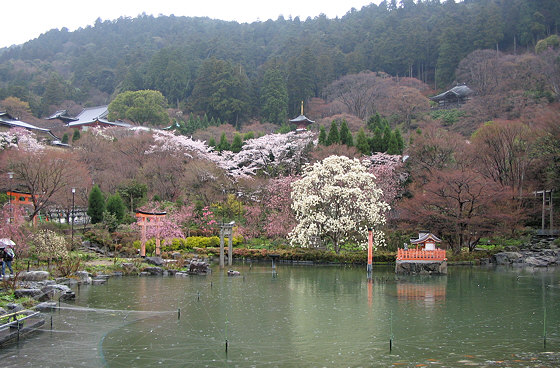 View of the pond and gardens.
Katsuoji Temple is known for its Daruma dolls - Daruma being the Japanese word for Bodhidarma, the Indian monk who first brought Zen Buddhism to China. The dolls have a spherical shape because it is said that Bodhidarma meditated for so long that his arms and legs fell off.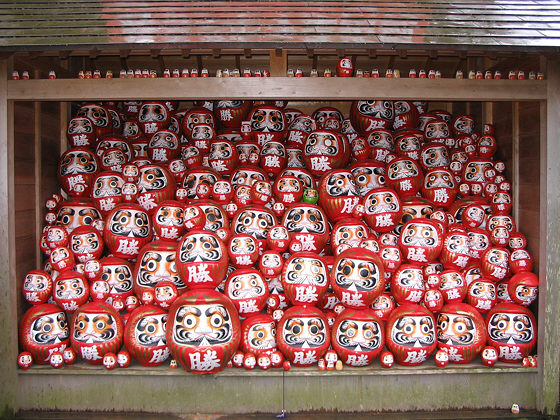 Daruma dolls.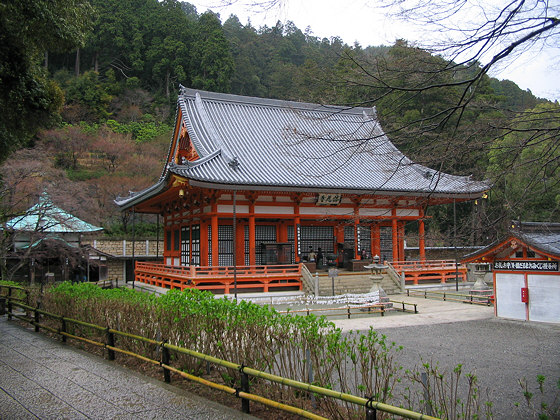 Katsuoji Temple's hondo.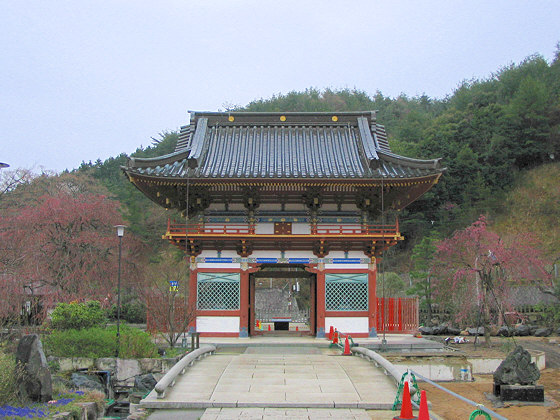 Main gate.