Engyo-ji Temple
Situated on Mount Shosha, near Himeji Castle, Engyoji Temple is actually a sprawling monastic complex dating from the 10th century.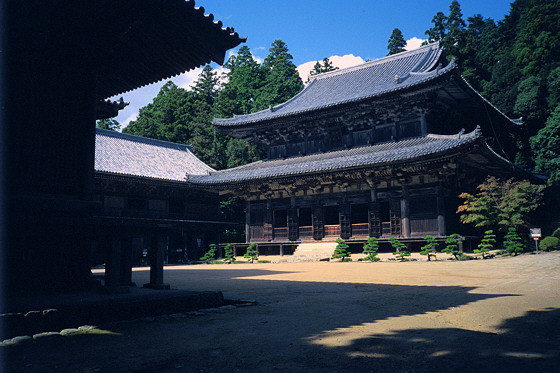 The lecture hall and monastic buildings at the mountain temple complex of Engyoji.
It is the 27th temple on the Saigoku Kannon pilgrimage.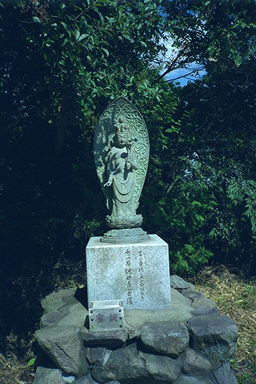 A figurine of Kannon on the path leading up Mount Shosha to Engyo-ji Temple.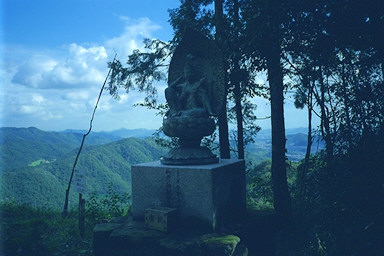 View from the top of Mount Shosha.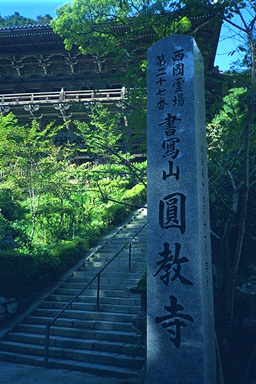 Steps leading up to the hondo of Engyo-ji temple.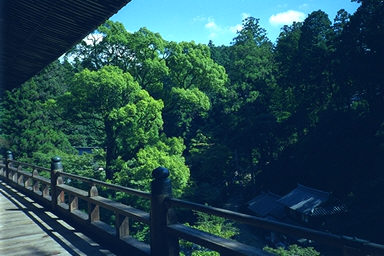 View from the veranda of Engyoji temple.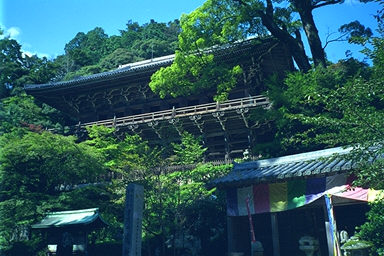 With its veranda jutting out over a sheer drop, the hondo of Engyo-ji temple is similar in appearance to Kiyomizu-dera.