Nariai-ji Temple, Kyoto
Situated above Amanohashidate, one of Japan's three most scenic spots, Nariai-ji is the 28th temple on the Saigoku Kannon pilgrimage.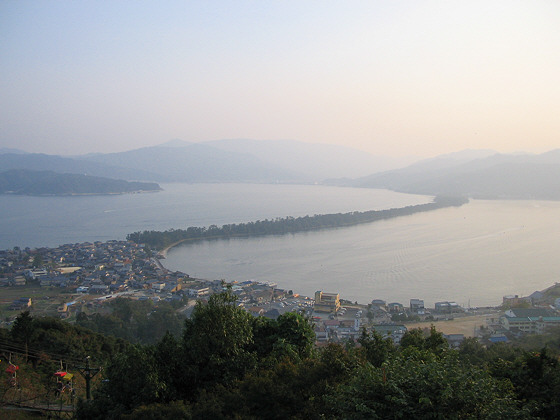 Land bridge to Amanohashidate.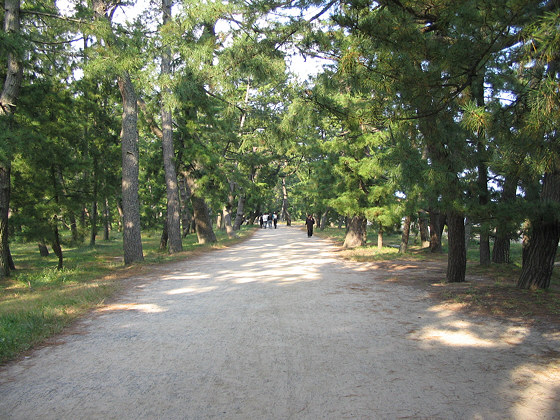 Path across the land bridge to Nariaiji temple.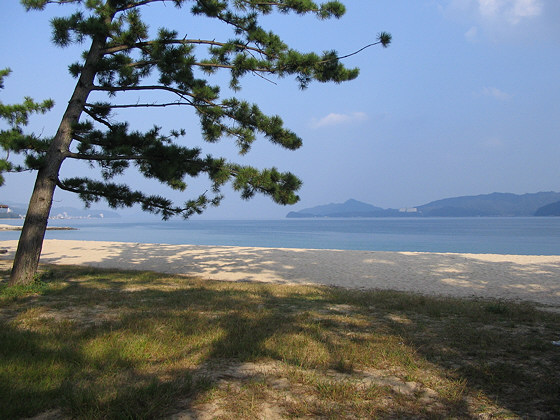 Sea of Japan at Amanohashidate.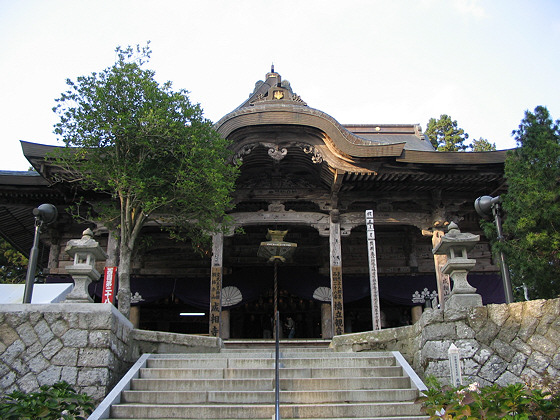 Nariaiji temple hondo.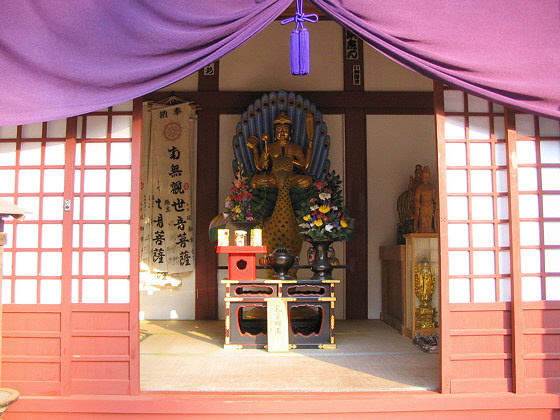 Statue of a bodhisattva riding a mythical bird at Nariaiji temple.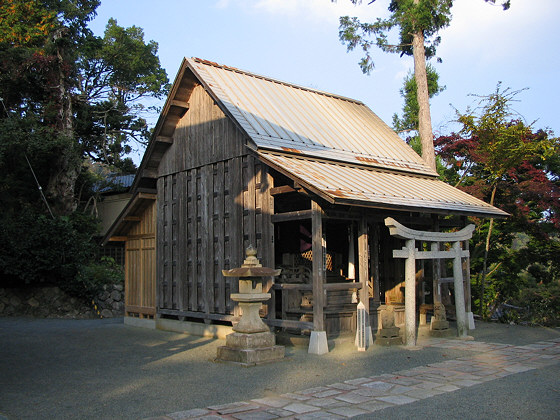 Shrine at Nariaiji temple.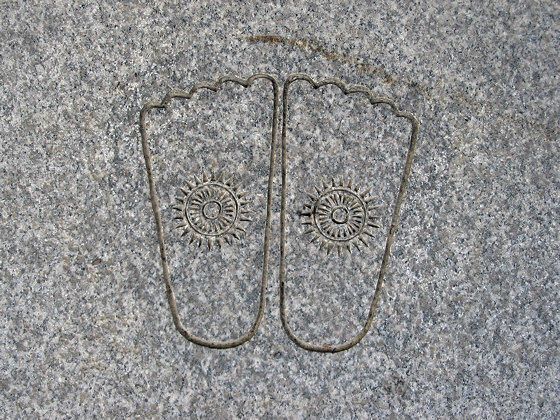 Buddha's footprints (bussoku) at Nariaiji temple.