Nanendo Hall
First constructed in 813, Nanendo was originally one among many of the buildings at Kofukuji, the tutelary temple of the Fujiwara clan.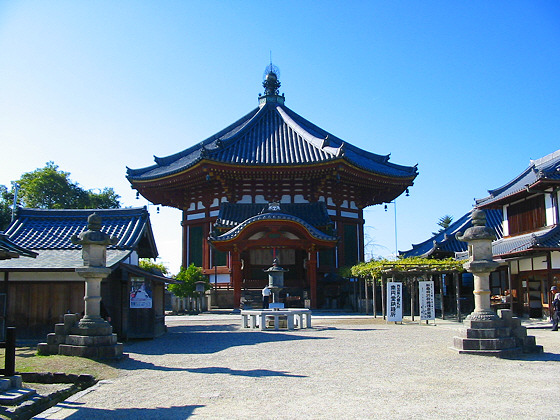 The octagonal Nan'endo Hall in the grounds of Kofukuji Temple.
Situated at the edge of Nara Park, it is the ninth stop on the Saigoku Kannon pilgrimage and one of the few with an octagonal hall. The hall's Fukukensaku Kannon and other treasures are shown only once a year on October 17.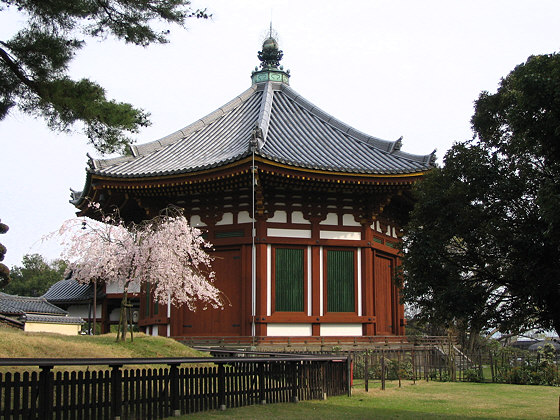 Cherry blossom beside Nanendo Hall.