Kannonsho-ji Temple
Overlooking Lake Biwa, Kannonsho-ji is the 32nd temple on the Saigoku Kannon pilgrimage. According to legend, Kannonshoji was founded when a merman begged a young nobleman to build a temple so that he could worship Kannon and be assured of better fortune in the next life.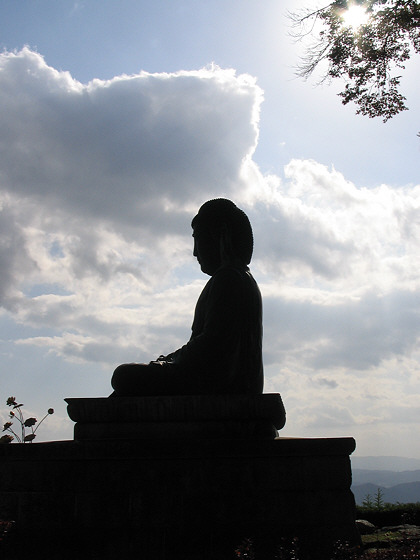 Bronze statue of Amida on the mountain.
The temple's principal object of worship is an enormous image of Kannon carved from 23 tonnes of Indian sandalwood, which took 10 years to finish.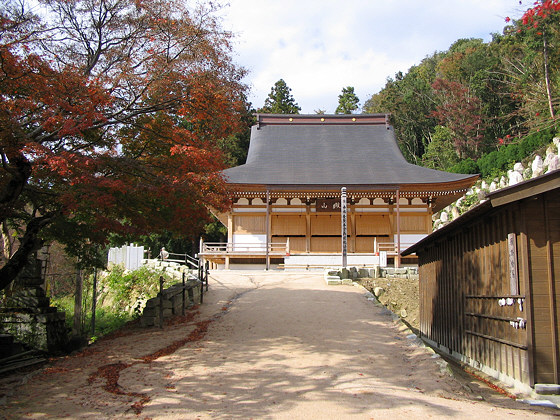 Hondo.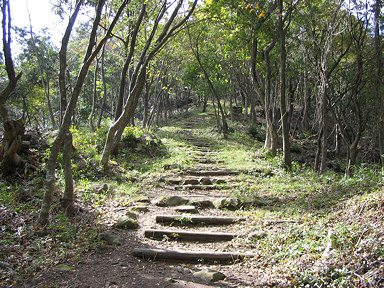 A two kilometre path leads up to the temple.
The path is lined with figures of Kannon and Jizo.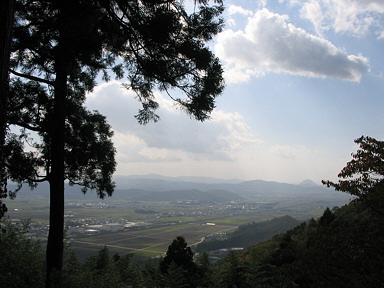 View of the valley below Kannonshoji Temple.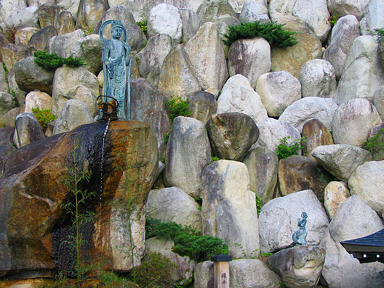 Merman praying to Kannon.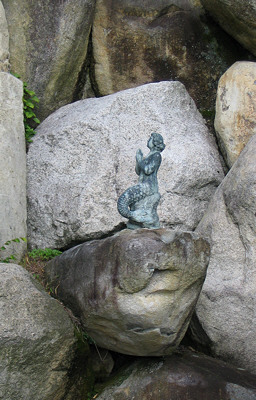 Merman.