Ichijo-ji Temple
Ichijo-ji is the 26th temple on the Saigoku Kannon pilgrimage.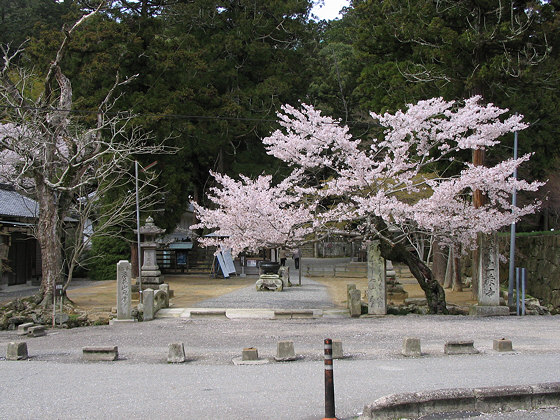 Cherry blossom outside Ichijoji temple.
The temple features a three-tiered pagoda dating from 1171 and a statue of Hodo Sennin, one of the Chinese Immortals. The hondo was under renovation in April 2006.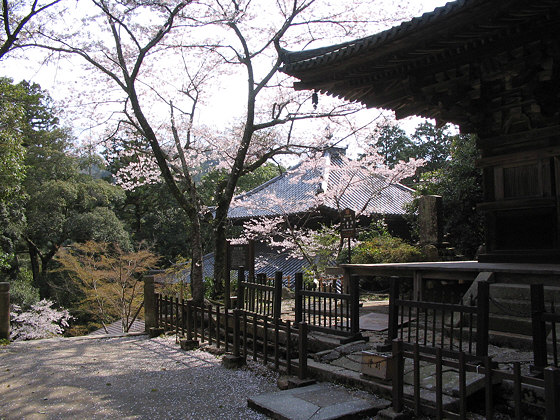 Looking down from the pagoda.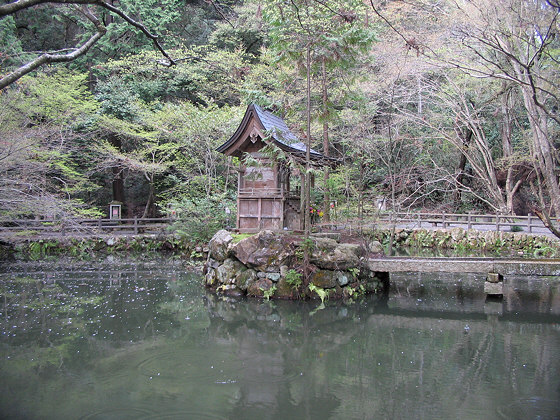 Pond.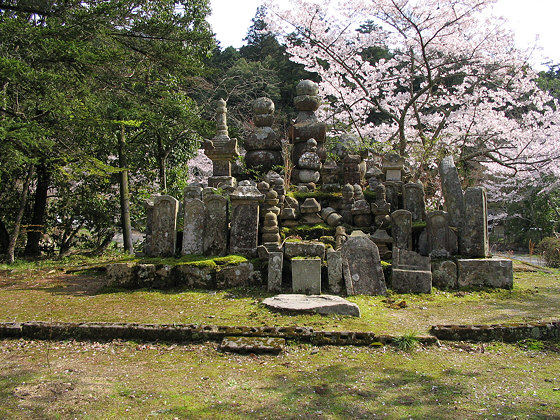 Old gravestones.