Iwama-dera Temple
Iwamadera is the 12th temple of the Saigoku Kannon pilgrimage.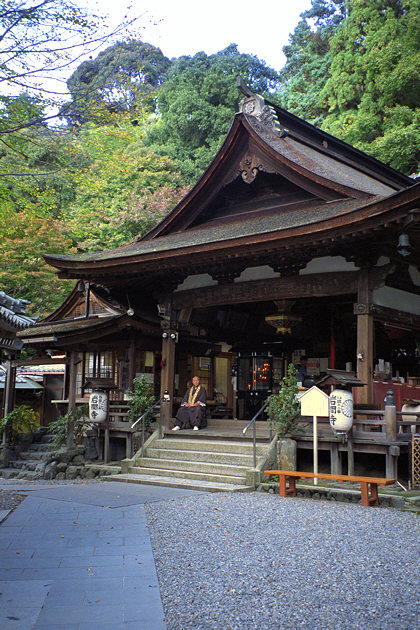 Iwamadera Temple hondo.
The temple inspired Basho to write his famous haiku poem about a frog jumping into a pond.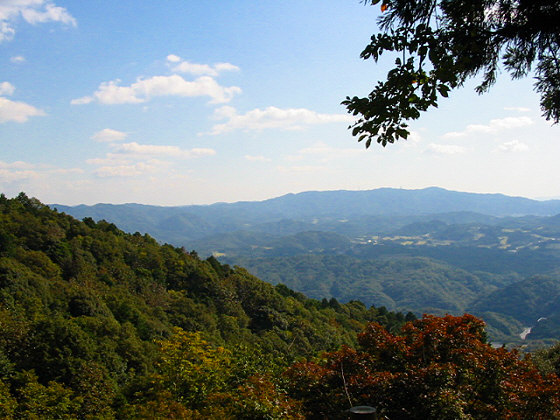 View from the grounds of Iwamadera Temple.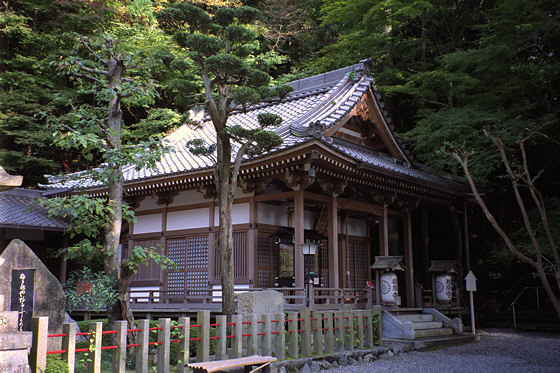 A low railing guards the pond that inspired Basho.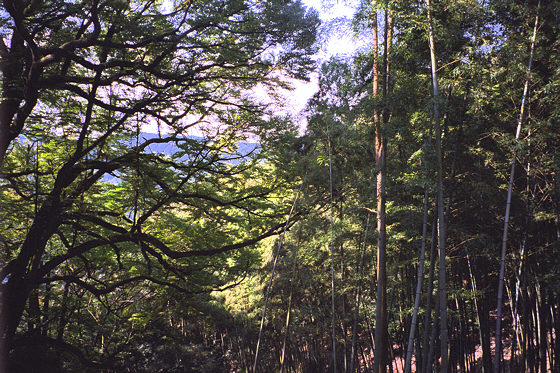 Bamboo forest behind the temple.