Tsubosaka-dera Temple, Nara
Tsubosaka-dera, in Nara prefecture, is the sixth temple on the Saigoku Kannon pilgrimage. The temple was founded in 701 and parts of it have been sculpted from white stone imported from India.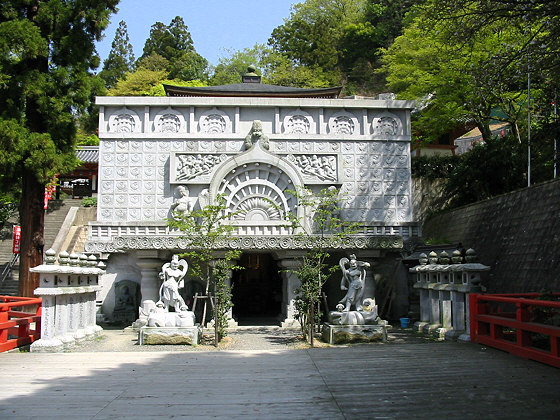 Tsubosakadera Temple's Jogando hall.
The principal image is an Indian-style one-thousand armed Kannon.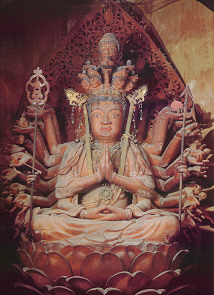 Senju Kannon.
A 20-meter tall statue of Kannon towers above the treetops beside the temple.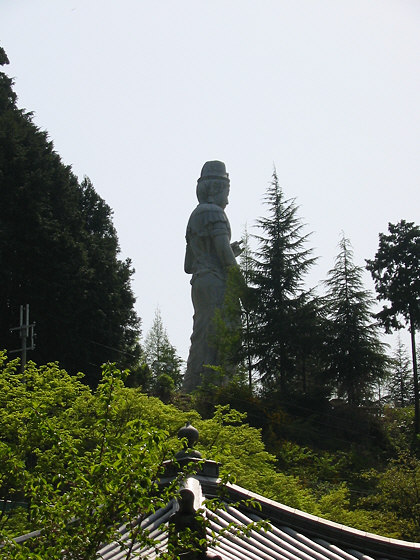 Kannon statue at Tsubosakadera Temple.
The temple features many sculptures in white stone, including a copy of a carving from Amaravati in India.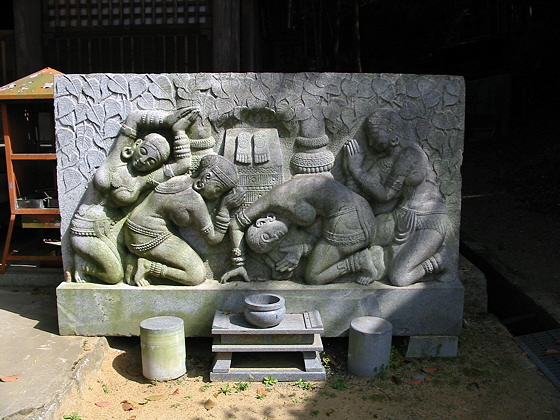 Women prostrate themselves before a symbol of the historical Buddha - copy of 1st century stone carving from Amaravati.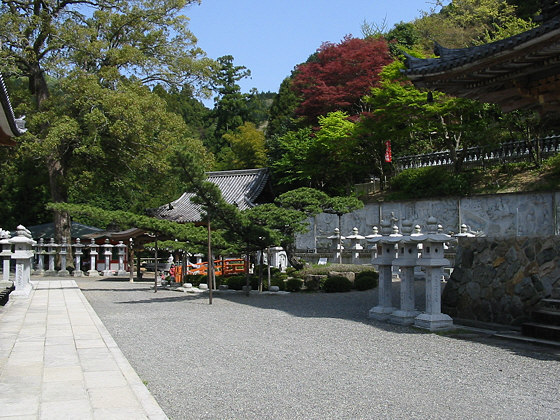 Wall carvings depicting jataka tales.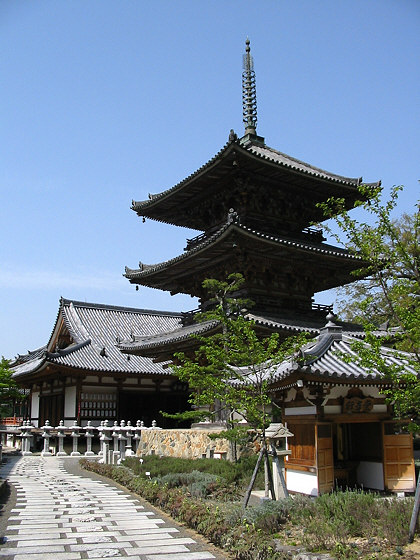 Pagoda dating from 1497.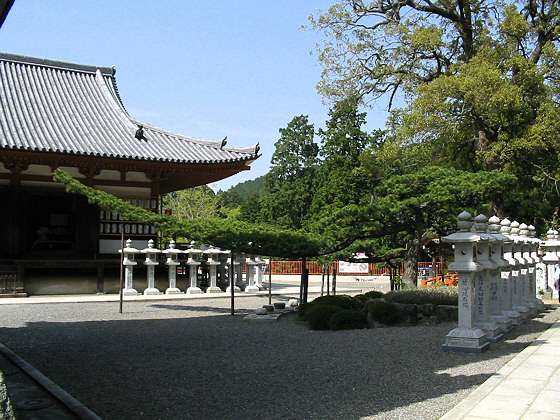 Lanterns.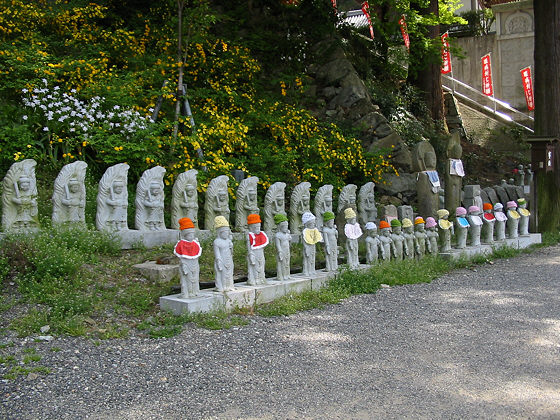 Small statues of Fudo.