Lake Biwa
Lake Biwa and the mountains around it are mentioned several times in The Tale of Genji. Otsu, where the Osaka Barrier was once located, is at the southern end of the lake.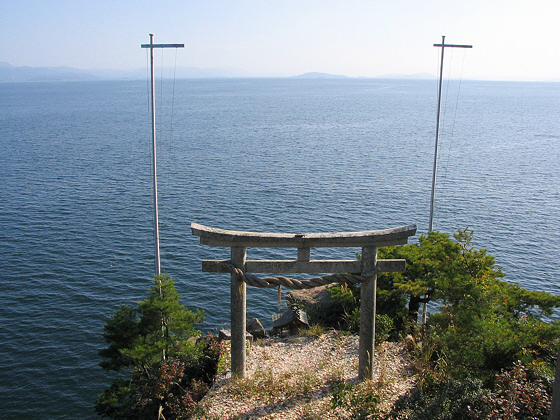 View from Tsukubusuma Shrine on Chikubushima Island.
Part of Lake Biwa can be seen from Mount Hiei. Ishiyama-dera Temple is located at the southern tip of the lake.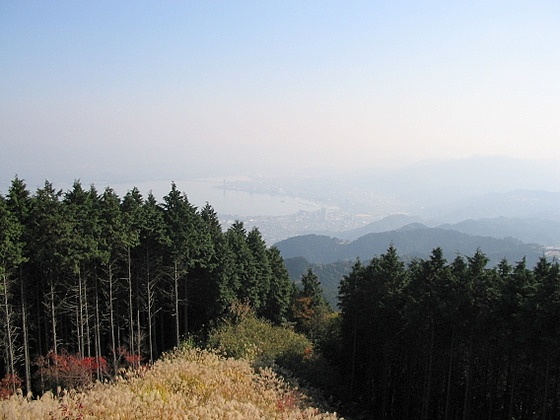 View of Otsu and the southern end of Lake Biwa from Mount Hiei.
Several temples on the Saigoku Kannon pilgrimage are situated on the east coast of the lake and Hogon-ji, the 30th temple, is on Chikubushima Island.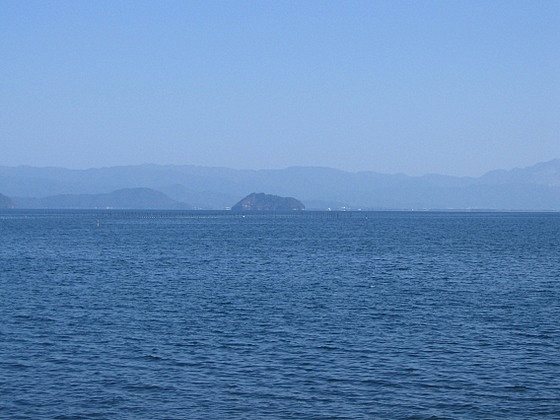 Chikubushima Island.