Makinoo-dera (Sefuku-ji) Temple, Osaka
Makinoo-dera is the 4th temple on the Saigoku Kannon pilgrimage.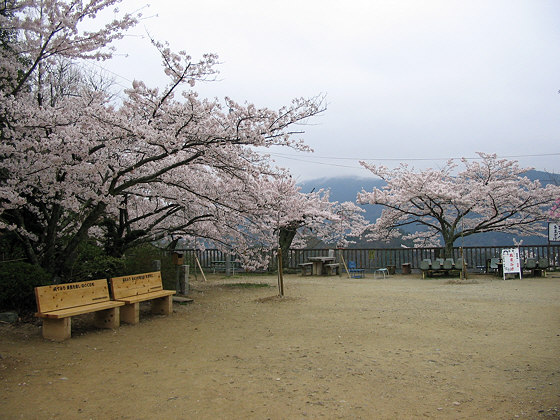 Cherry blossom and misty mountains at Makinoodera Temple.
The temple can be reached only by a gruelling half-hour climb up steep steps through the forest, but the view is worth it.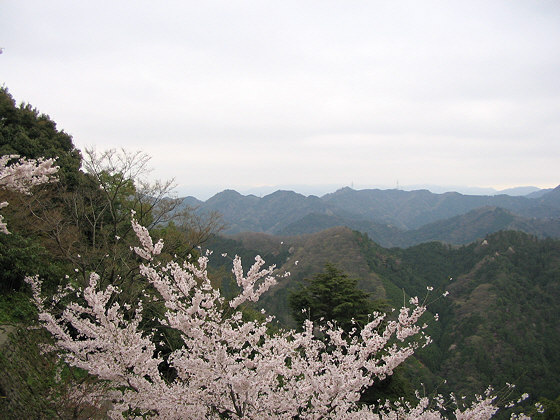 View from the Makinoodera Temple courtyard.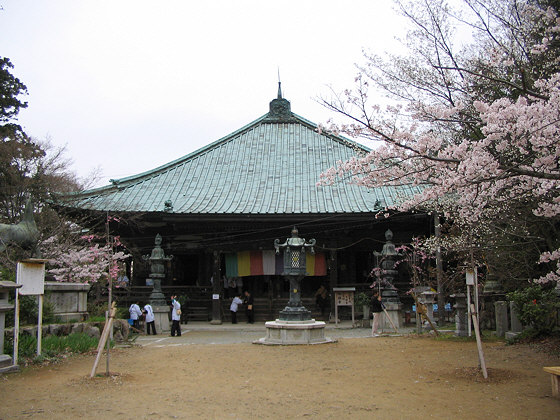 Pilgrims at Makinoodera (Sefukuji) Temple hondo.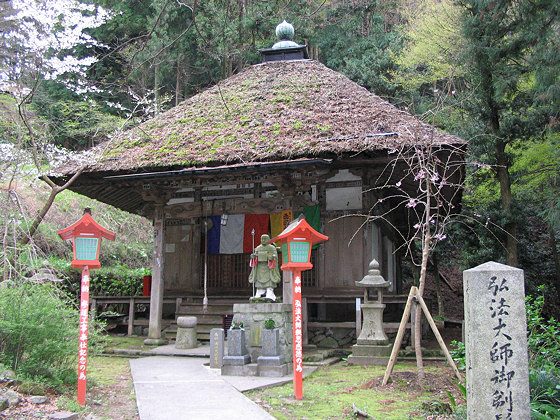 Small temple associated with Kobo Daishi halfway up the mountain path.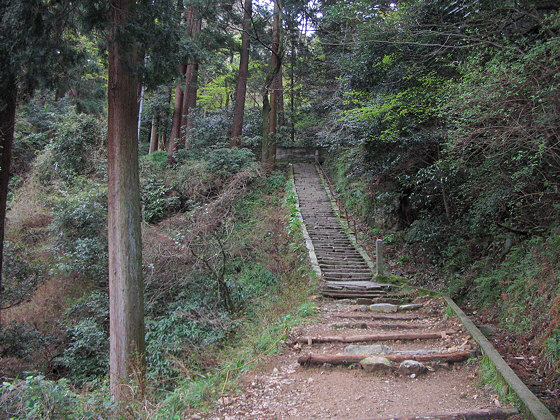 Steps leading to Makinoodera Temple.