Raigo-in Temple, Kyoto
A sub-temple of Enryakuji in Ohara, Raigo-in Temple belongs to the Tendai sect and was founded by the priest Ryonin as a centre for training monks in shomyo chanting. The main hall dates from the 16th century as most of the temple buildings were destroyed by a fire in 1426.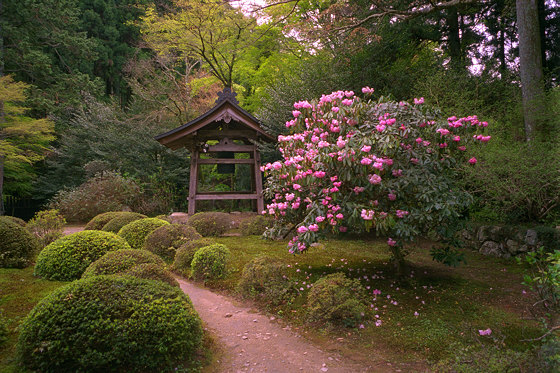 Belfry at Raigo-in Temple.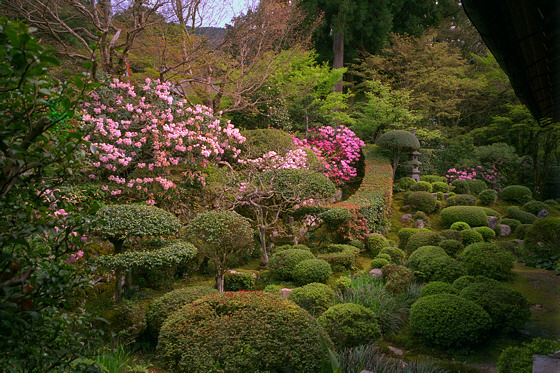 Raigo-in Temple garden.
Raigo-in is located a little way up the path that leads from Sanzen-in Temple to the Silent Waterfall. CDs of Shomyo chanting are available at the temple office.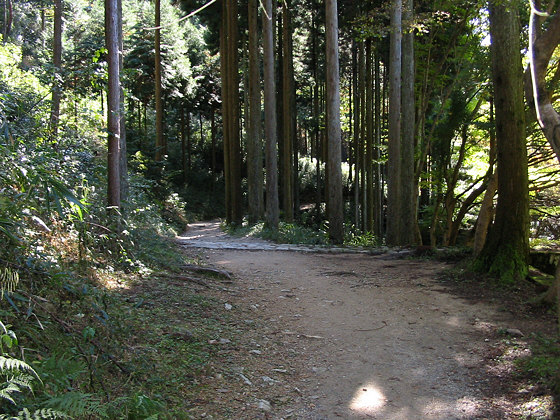 Path beside Raigo-in Temple.