Joruri-ji Temple, Nara
Joruri-ji Temple, in the hills near Nara, is the only existing Heian-era Amida Hall with nine images of Amida representing the nine levels of enlightenment.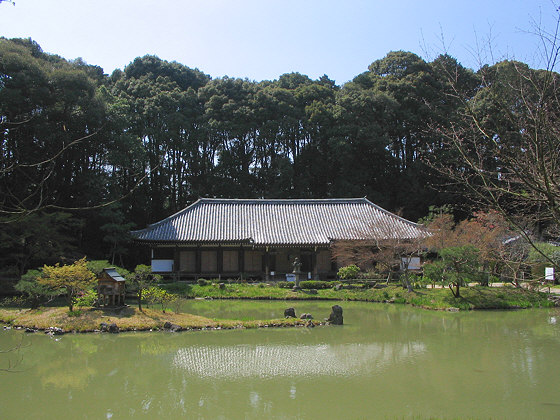 Worshippers view the hondo across a lake representing the Western Ocean.
Amida halls were built by Heian aristocrats in anticipation of the Latter Day of the Law (mappo) which was believed to start in 1052. In this "degenerate age" it was thought that the saving grace of Amida was the only way to achieve a better rebirth - one's actions alone were not enough. Other existing Amida Halls are Byodo-in and Hokai-ji in the Uji area.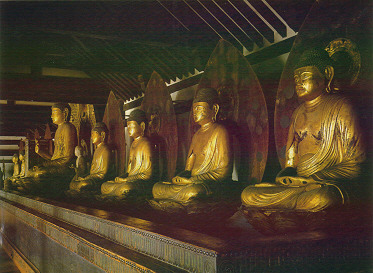 Nine images of Amida.
Joruri-ji also contains a hidden carving of Kichijo-ten, an attractively plump goddess whose image was often found in Heian-era temples, where tales were told of monks falling in love with her. In the famous rainy evening discussion of women's attributes at the beginning of the Tale of Genji, To no Chujo says to his companions, "Set your heart on Kichijo-ten herself, and you will find her so pious and stuffy, you will still be sorry!"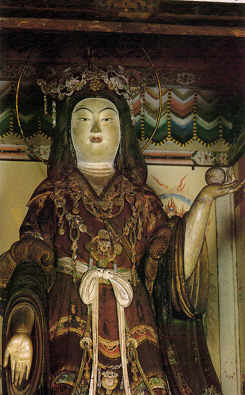 Hidden image of Kichijo-ten portrayed as a Tang Dynasty Chinese noblewoman.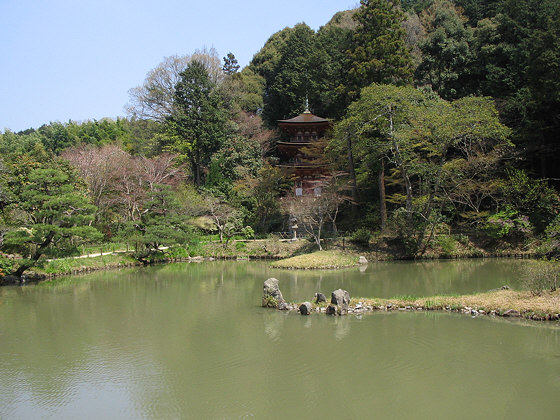 Pagoda representing Yakushi's Eastern Paradise.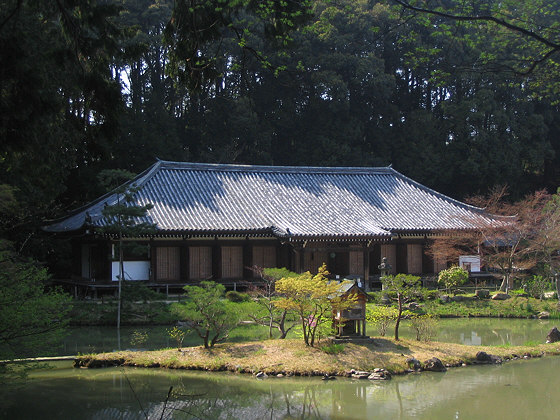 An island in the pond represents the human realm.