Kichijo-ten
Kichijo-ten (or Kisshoten) is an attractively plump Mahayana Buddhist deity whose image was often found in Nara and Heian-era temples, where tales were told of monks falling in love with her. In the famous rainy evening discussion of women's attributes at the beginning of the Tale of Genji, To no Chujo says to his companions, "Set your heart on Kichijoten herself, and you will find her so pious and stuffy, you will still be sorry!"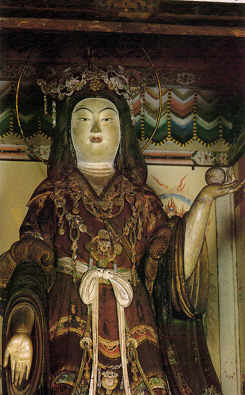 Hidden image of Kichijo-ten portrayed as a Tang Dynasty Chinese noblewoman.
There is a superb hidden image of Kichijo-ten (Sanskrit: Mahasri) at Nara's Joruri-ji Temple that is only shown on certain days of the year. Ishiyama-dera also has an image that is rarely shown and Yakushi-ji Temple owns a Nara Period painting of her. There are other images at Todaiji's Hokke-do and Horinji in Nara.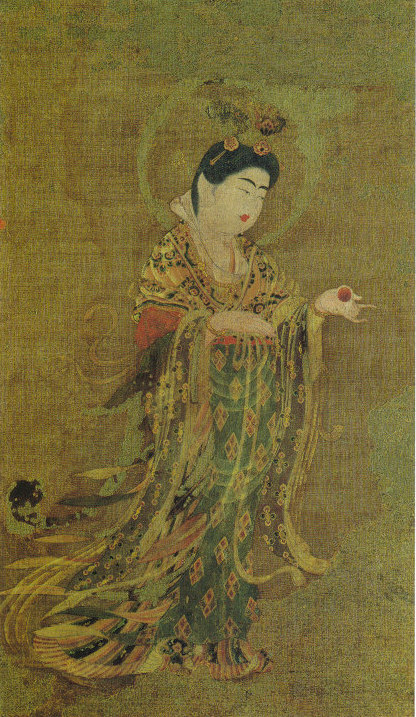 8th century painting of Kichijoten at Yakushiji Temple.