The ancient Takisaka-no-michi road to Nara, Nara
The Takisaka-no-michi path is a fairly easy three-hour walk along an ancient path through the forest from Enjoji Temple to Nara, with a number of Buddhist rock carvings along the way.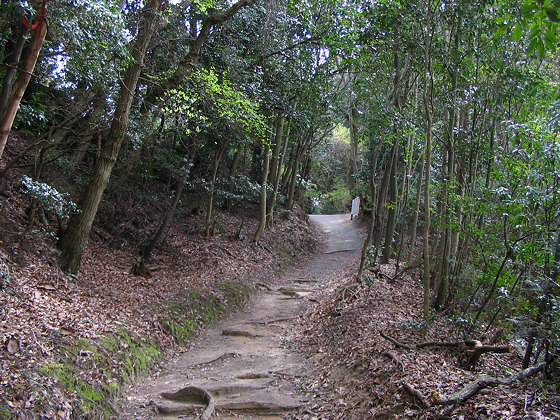 Start of the Takisaka no Michi path near Enjoji temple.
The path starts opposite the Heian-era pond of Enjoji Temple.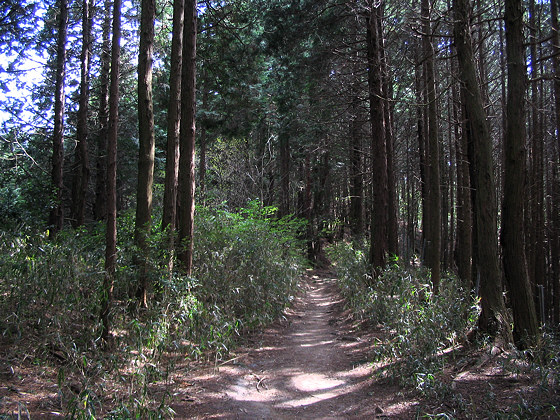 The first stage of the path is a gentle uphill incline.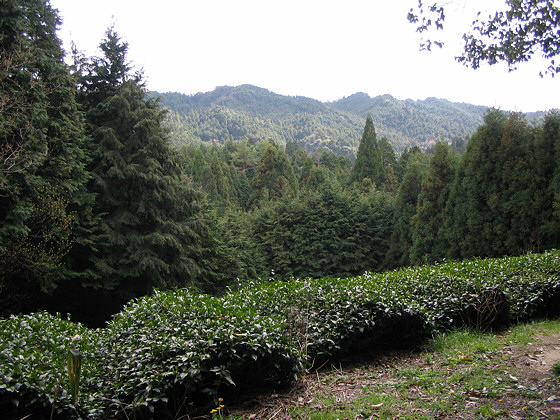 Tea plantation in the forest.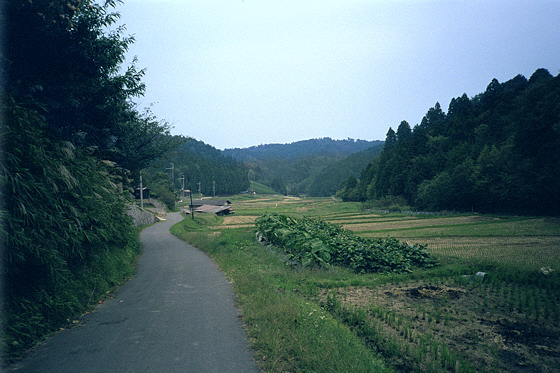 This valley is the halfway point between Enjoji and Nara.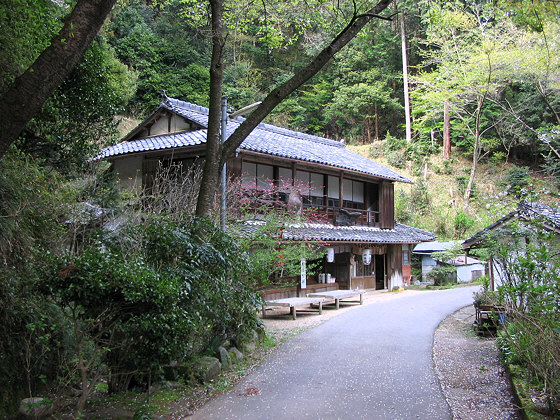 Teahouse at the northern end of the valley.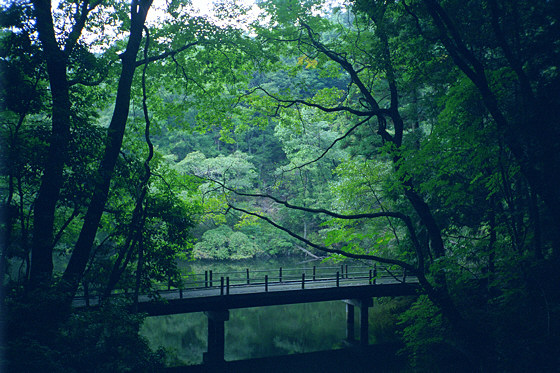 A pond deep in the forest on the Takisaka-no-michi path.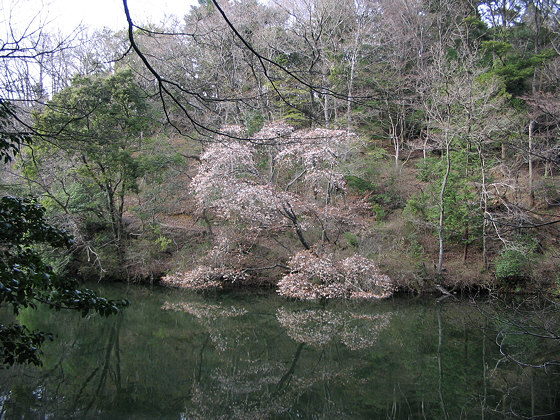 Pond with cherry blossom.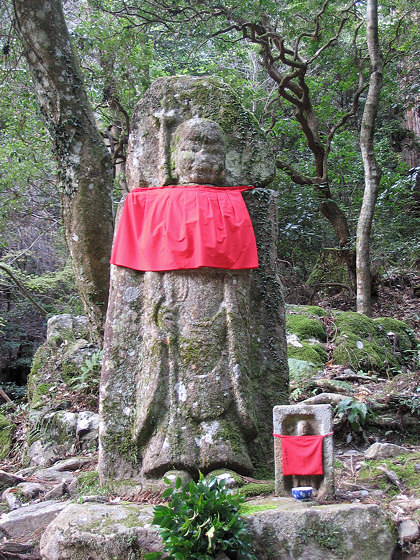 According to legend, Yagyu swordsman Araki Mataemon (1599-1638), tested his sword on the neck of this Boddhisattva Jizo statue.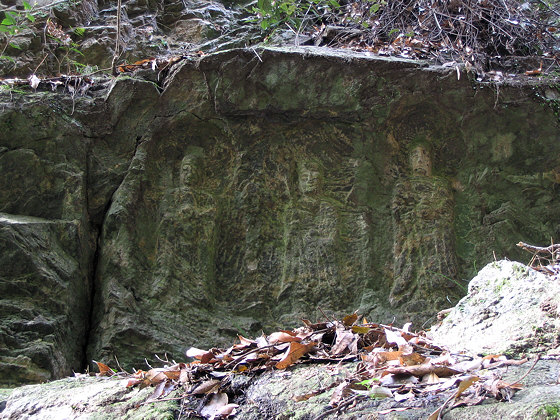 Buddha images carved into the rock in the 13th century.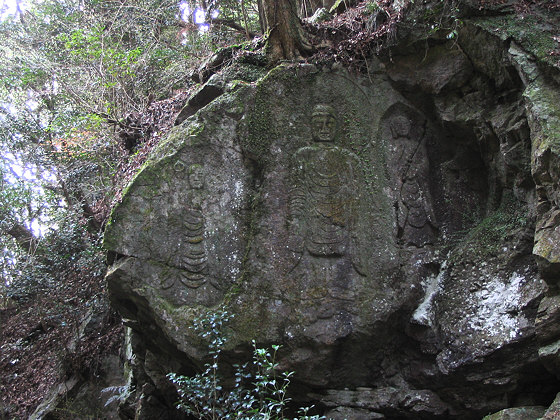 The Asahi (Sunrise) Kannon, carved into a rock overhanging the trail is so called because it catches the first rays of sunshine each morning.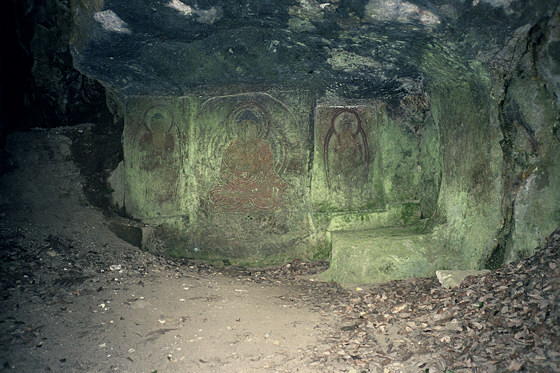 Buddha images carved into the rock beside the path.
The Nara end of the old Takisaka-no-michi road from Yagyu is a cobblestone path beside a stream.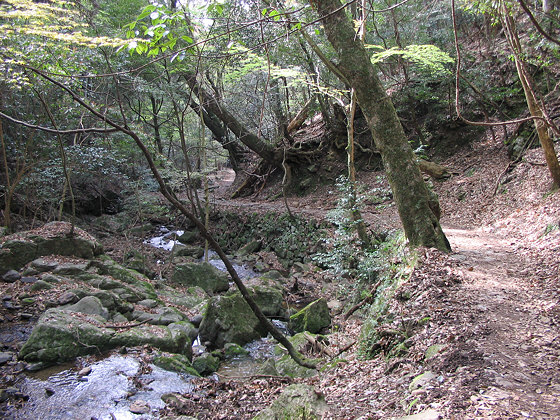 The path follows the course of a stream at the Nara end.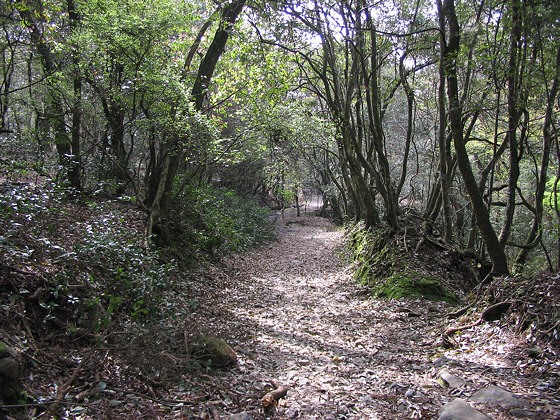 Leaves cover part of the path which ends near Shin Yakushiji temple.