Kongobu-ji Temple - Mount Koya
Originally the name Kukai gave to the whole Koyasan mountain complex, Kongobu-ji now refers to the headquarters of the Koyasan Shingon sect. The temple was founded in 1593 by Hideyoshi.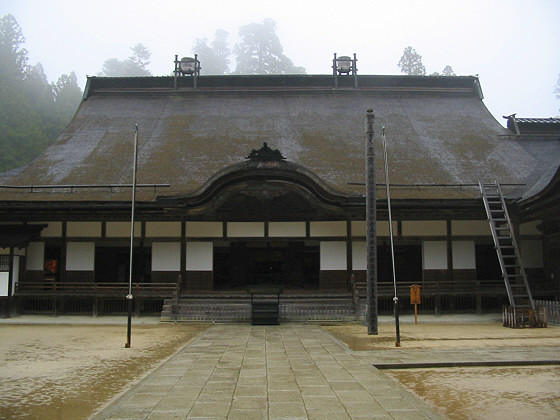 Main hall of Kongobuji Temple.
Opposite the main hall is a large belfry.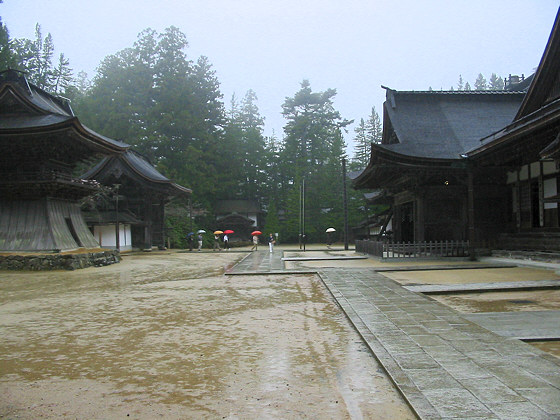 Courtyard and belfry of Kongobuji Temple.
Beside the main hall is Banryu-tei, the largest rock garden in Japan.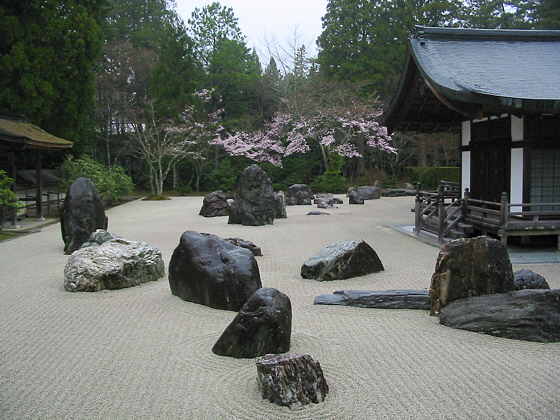 Banryu-tei rock garden.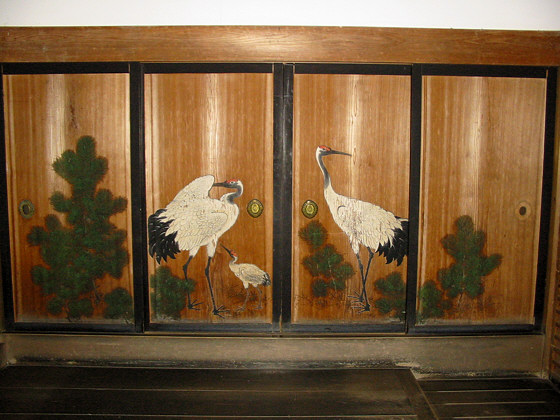 Screen painted by the Kano school at Kongobuji Temple.