Kosho-ji Temple, Uji
Founded in 1648 by Nagai Naomasa, this Soto Zen temple is situated on the east bank of the Uji River in Kyoto Prefecture, opposite Byodo-in. The approach to the temple, known as Kotozaka, is famous for its maple foliage in Autumn.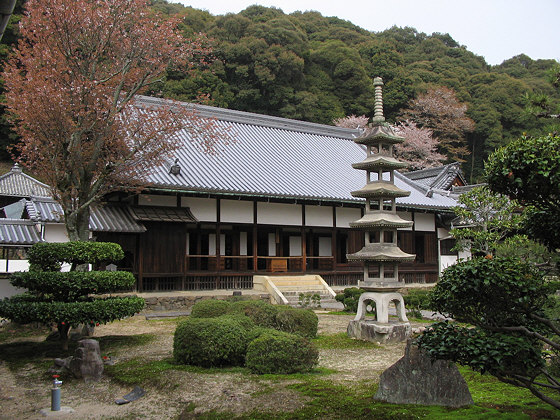 Koshoji hondo and garden.
The temple's Heian-period statue of Kannon is said to have been brought from the Tenarai-no-mori, a sacred grove that plays a part in the Uji chapters of The Tale of Genji, and is popularly referred to as the Tenarai Kannon.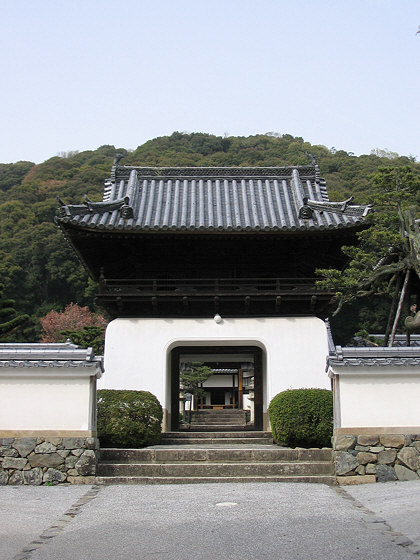 Chinese-style sakura-mon cherry gate.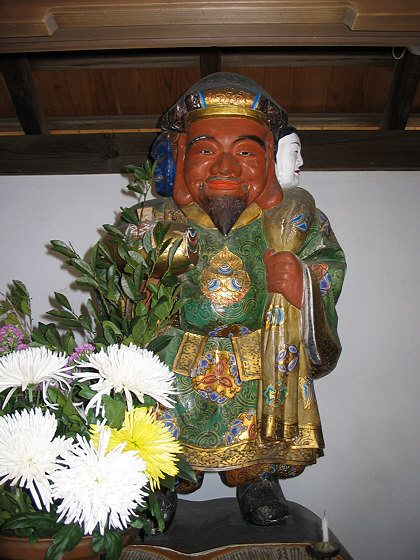 Daikokuten - one of the Seven Lucky Gods.