Hase-dera Temple, Kamakura
According to legend, the image of Kannon at Hase-dera in Kamakura is carved from the same tree as the famous Kannon at Hatsuse.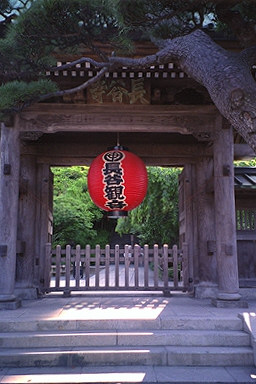 Main gate.
The temple was visited by the author of The Confessions of Lady Nijo during her stay in Kamakura.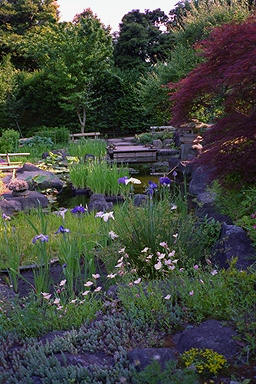 Garden in late May.