Daikaku-ji Temple, Kyoto
Originally the retirement villa of the 9th century Emperor Saga, Daikakuji was later converted into a Shingon Buddhist temple.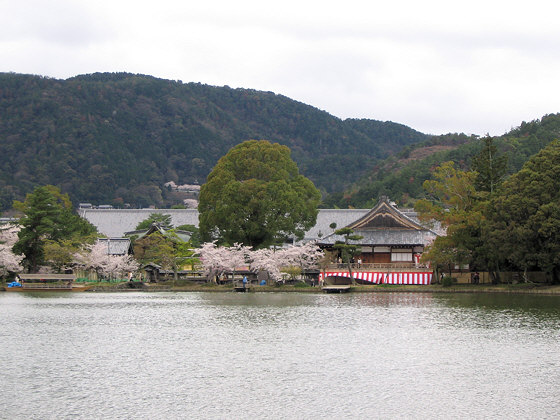 Daikakuji Temple seen from across the pond.
Daikaku-ji is famous for its cherry blossom in spring and its three-day Harvest Moon Festival in Autumn.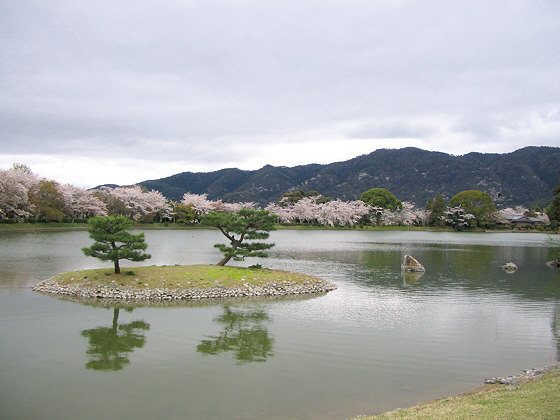 Daikakuji Temple's Osawa pond.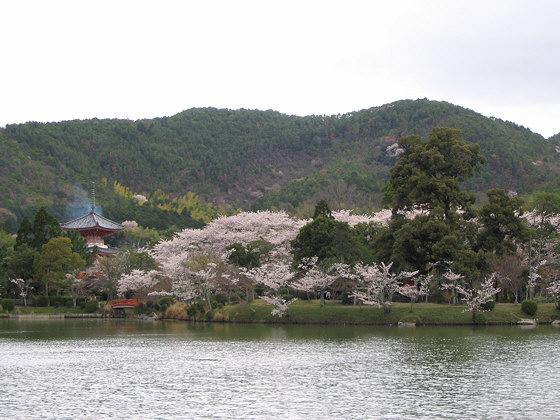 Pagoda and cherry blossom at Daikakuji Temple.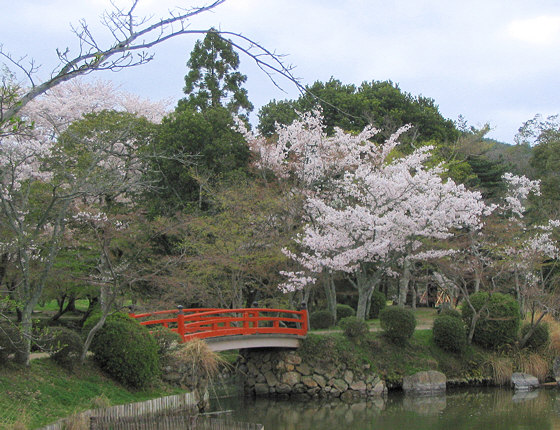 Bridge beside the pond at Daikakuji Temple.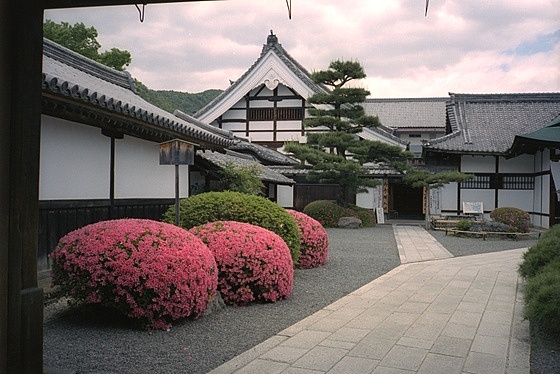 Azaleas at Daikakuji Temple's main gate.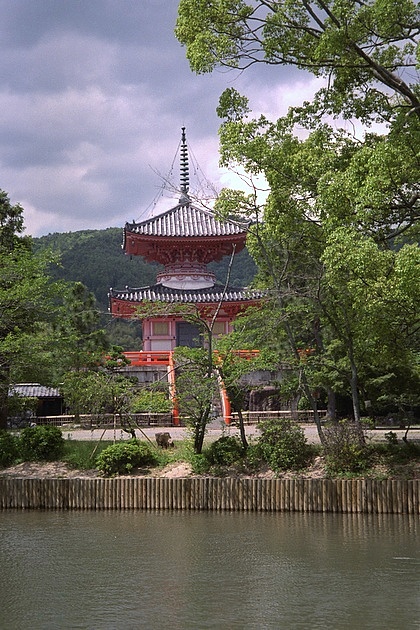 Pagoda facing Osawa Pond.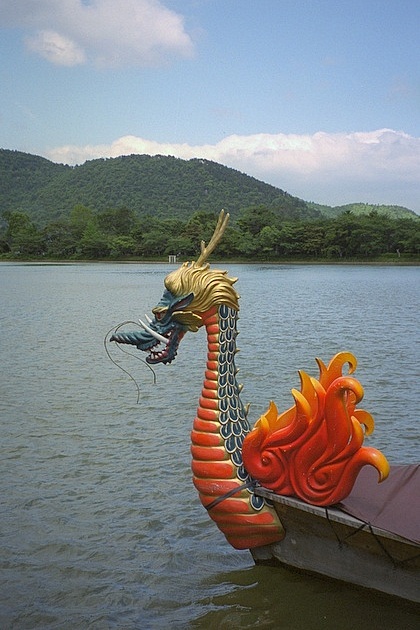 Dragon boat on Osawa Pond.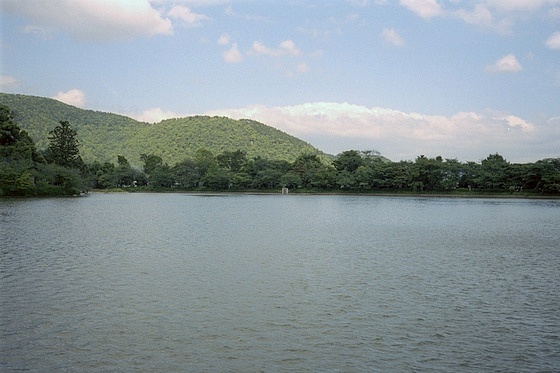 Osawa Pond - ideal for moon-viewing.