Awaji Island
Awaji Island lies opposite Suma and Akashi in Western Japan. In the Akashi chapter of The Tale of Genji, the sight of Awaji inspires Genji to compose the following poem:
Ah, how grand a sight! The island of Awaji calls forth every shade
of beauty and of sorrow tonight under this bright moon.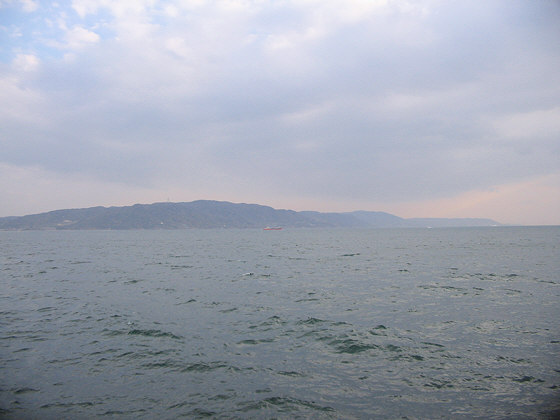 Awaji Island seen from Akashi.