Suma
After an indiscreet affair with the Crown Prince's future wife, the hero of The Tale of Genji decides that self-exile would be prudent and travels to Suma and Akashi, near present-day Kobe, in the second part of the Tale.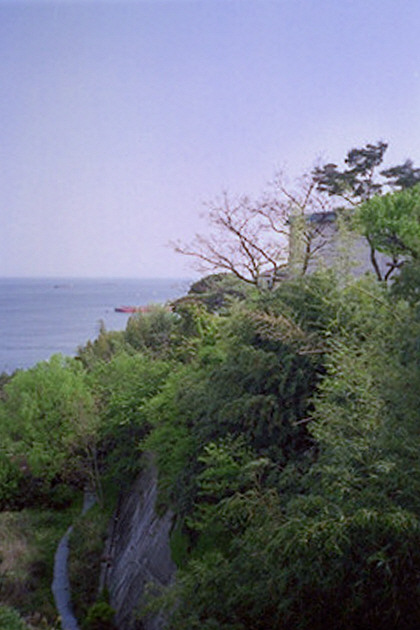 View from above Suma beach.
In Heian times, Suma was forested mountain slopes leading down to a desolate beach. Today, the thin strip of land between hills and beach supports a road and railway. Ugly concrete buttresses support the slopes that have been cut away for the rail track and for houses.