Abemonju-in Temple, Nara
Founded in 645, Abemonju-in Temple is dedicated to the Bodhisattva Monju and contains the largest sculpture of the deity in Japan. It is also the birthplace of Heian-era Yin-Yang master Abe no Seimei.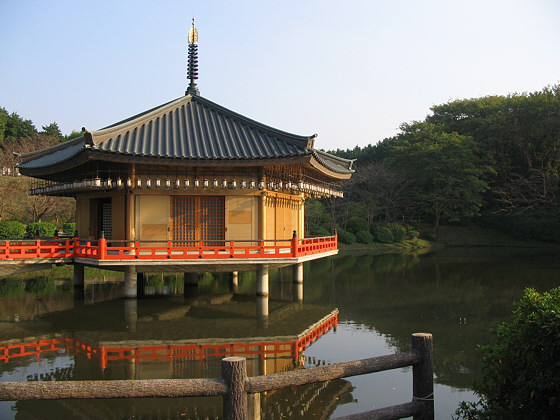 Floating pavillion at Abemonjuin temple.
Visitors to the temple are treated to a bowl of delicious macha and a small cake with a pentangle design on top.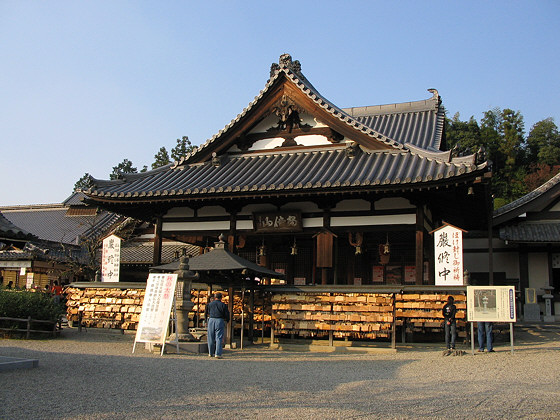 Abemonjuin temple hondo.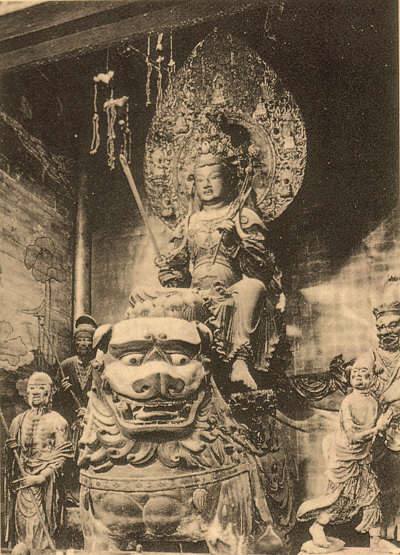 Statue of Monju Bodhisattva riding a lion at Abemonjuin temple.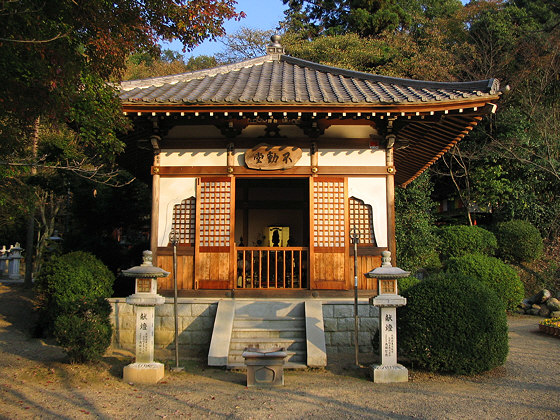 Small hall at Abemonjuin.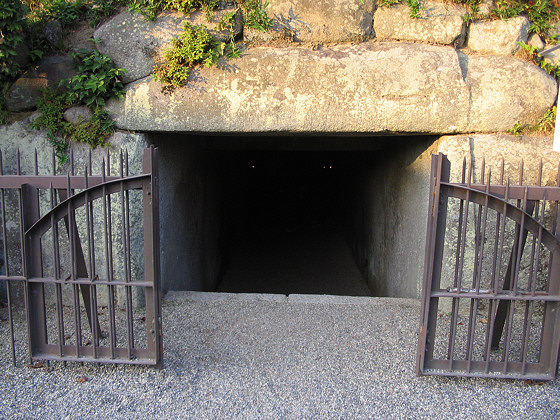 Subterranean shrine beside the temple.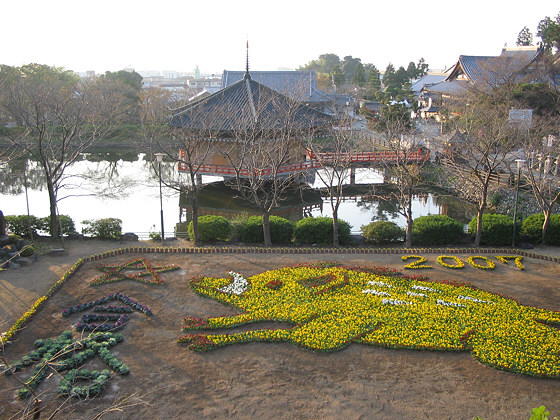 Floral display to welcome in the Year of the Boar.