Kaidan-in, Todai-ji Temple, Nara
The Kaidan complex was built after the construction of Todai-ji Temple to house Japan's first ordination platform. Four famous clay images of Shitenno still remain in the building, which has burned down three times.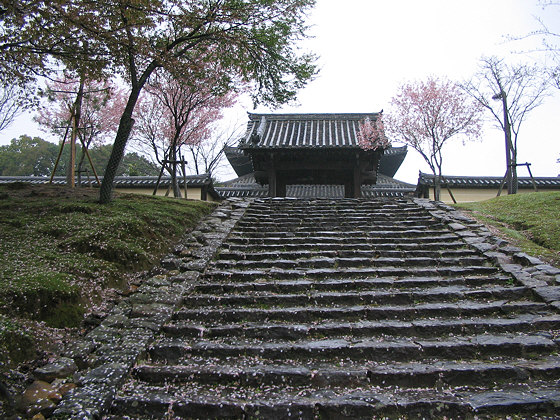 Steps leading to the Kaidan-in of Todaiji Temple.
Deer near Todaiji Temple's Kaidanin.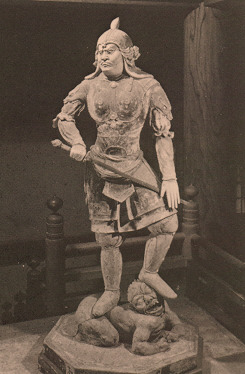 One of Kaidanin's four clay shitenno.