Shoren-in Temple, Kyoto
Also known as the Awata Palace, Shoren-in was formerly the temple of the imperial abbot of the Tendai headquarters on Mount Hiei.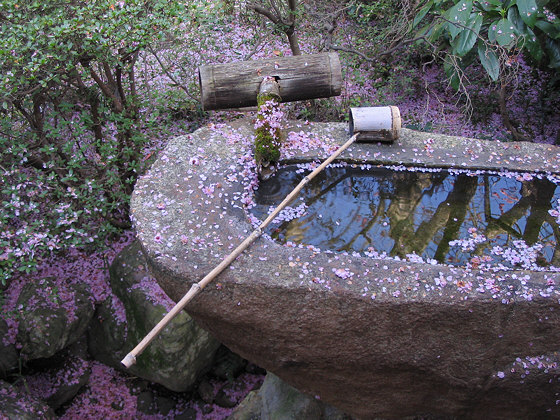 Stone water basin (tsukubai) encrusted with petals at Shorenin.
The temple was visited by the author of The Confessions of Lady Nijo.
View of the garden.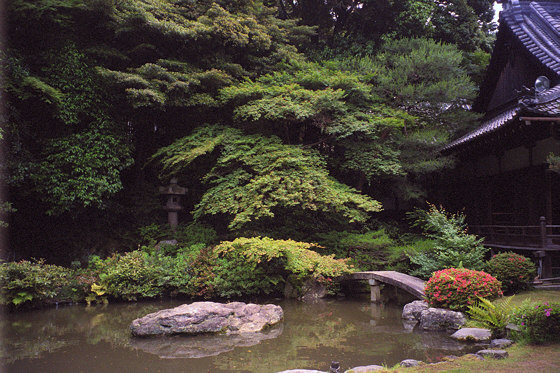 Azaleas blooming beside the pond.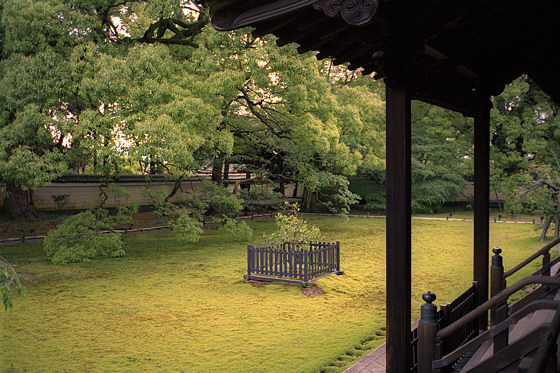 Moss lawn.
Bridge over the pond.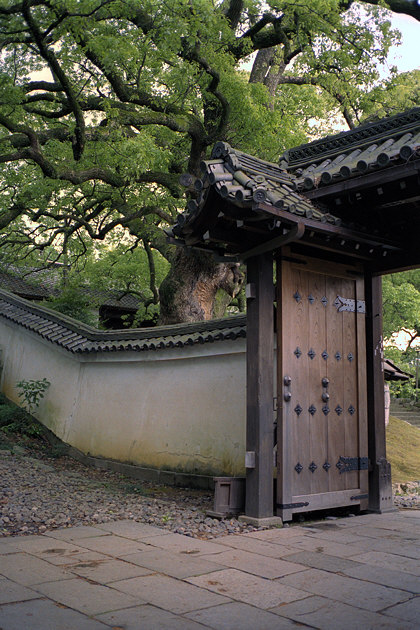 Front gate.