Harvest Moon Festival at the Lower Kamo Shrine, Kyoto
Founded in the 8th century, Shimogamo is often mentioned in The Tale of Genji and other Heian literature. On the night of the Harvest Moon, the shrine has a festival featuring the kind of bugaku court dancing that was popular in Genji's day.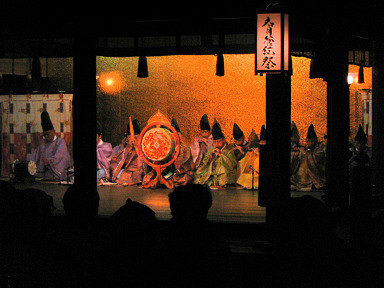 Opening of the Harvest Moon Festival.
While in exile at Suma, Genji fondly remembers the court celebrations at the time of the harvest full moon.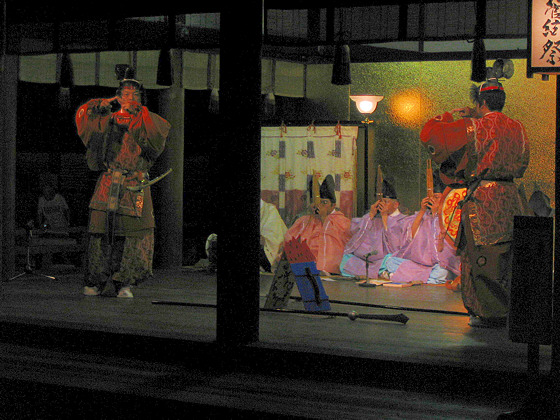 Bugaku dancers dressed as Heian-era imperial guards.