Sanjusangendo Temple, Kyoto
Sanjusangendo (Rengeo-in) Temple was originally built by Taira no Kiyamori for retired emperor Go-Shirakawa in 1164 and dedicated to the Bodhisattva Kannon. The temple features a huge hall containing 1,001 figures of Kannon carved in the 12th and 13th centuries.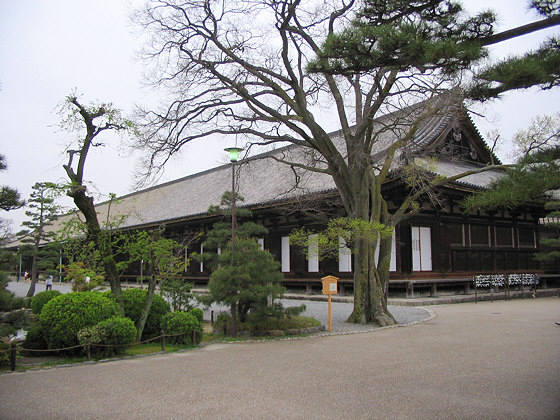 Sanjusangendo Temple's long hondo.
The temple, designated a National Treasure, is situated in the Higashiyama area of Kyoto, opposite the Kyoto National Museum, and in 1604 was the scene of swordsman Miyamoto Musashi's famous duel with Yoshioka Denshichiro, as depicted in the film Duel at Ichijoji Temple. It is also known for its archery contests.

The original temple building was lost in a fire, but reconstructed in 1266. That structure has remained unchanged for 700 years since then with four great renovations during that time. The long temple hall, which is about 120 metres long, is made in the Wayo (Japanese) style. As there are 33 spaces between the columns, the temple came to be called Sanjusangen-do (a hall with 33 spaces between columns). Other objects of note at the temple are the roofed earthen fence and South Gate, which are registered as Important Cultural Properties. They are associated with Regent Toyotomi Hideyoshi and reflect the aesthetics of the 16th century.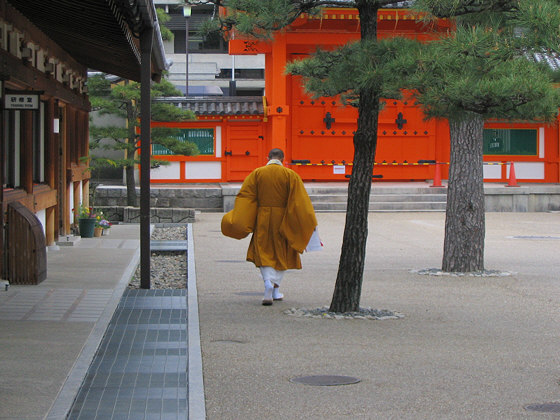 A monk walks past the main entrance of Sanjusangendo Temple.
The principal images of Sanjusangendo Temple are the 1001 statues of the Buddhist bodhisattva Juichimen-senju-sengen Kanzeon (eleven-headed, thousand-armed, thousand-eyed Kannon), usually simply called Kannon. One thousand standing statues of Kannon (Important Cultural Properties) and one gigantic seated statue (National Treasure) placed in the centre are housed in the temple hall. The images are made of Japanese cypress. Among the standing statues, 124 were carved in the 12th century when the temple was founded, and the remaining 876 were made in the 13th century when the temple was renovated.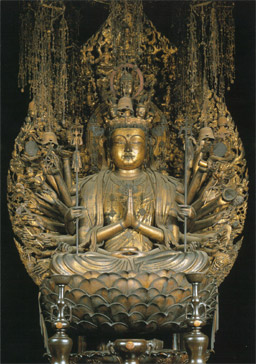 Sanjusangendo's principal Kannon image.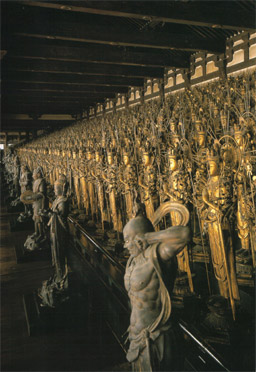 Sanjusangendo Temple's 1001 Kannon images.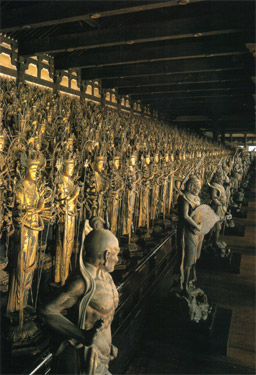 Sanjusangendo Temple's 1001 Kannon images.
The temple grounds contain a pond and a well.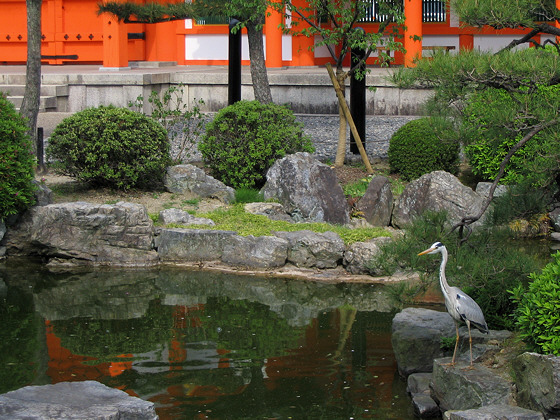 Heron at Sanjusangendo Temple.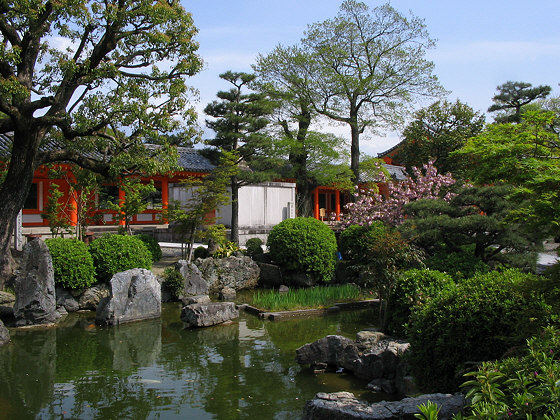 Sanjusangendo Temple's pond.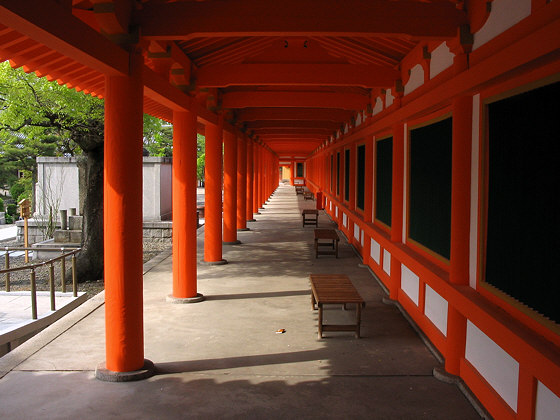 Vermillion columns at Sanjusangendo Temple.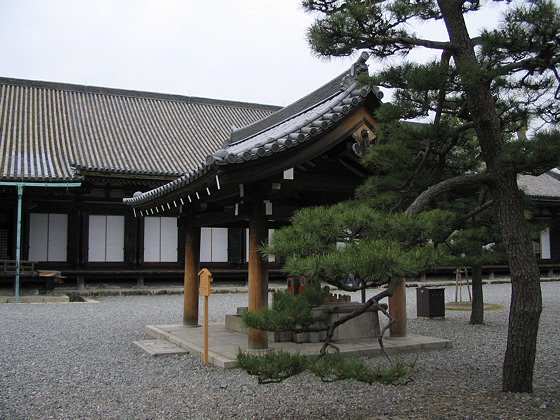 A well beside Sanjusangendo Temple's hondo.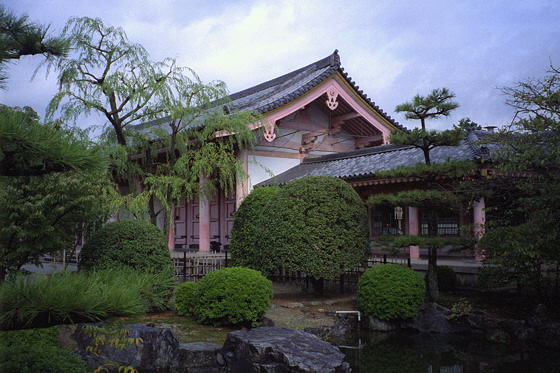 Pond beside one of Sanjusangendo Temple's gates.
The main hall of Sanjusangendo Temple.