Kibune, Kyoto
Kibune is a mountain just north of Kyoto. Towards the top of the mountain is the 1500-year-old Kibune Shrine (also known as Kifune Shrine), which was moved from its original site in 1045.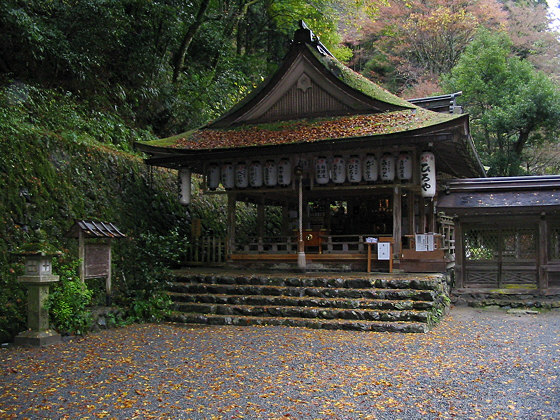 Kibune shrine in November.
The shrine and its water deity are featured in Volume 2 of the anime movie, Shonen Onmyouji.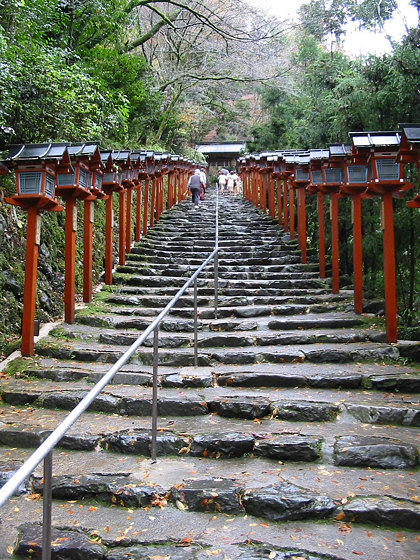 Lanterns line the approach to Kibune shrine.
Okunomiya, the original shrine, is 800 metres up the mountain.
Okunomiya shrine.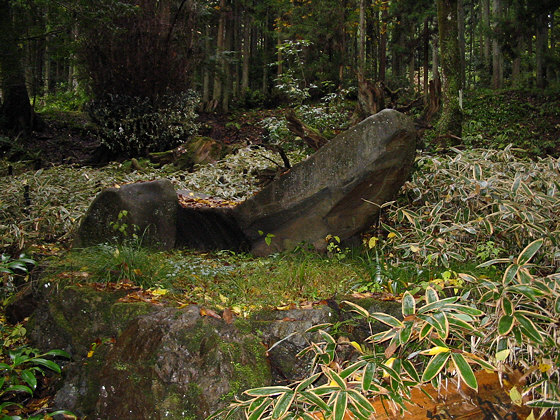 Huge boulder near Okunomiya shrine.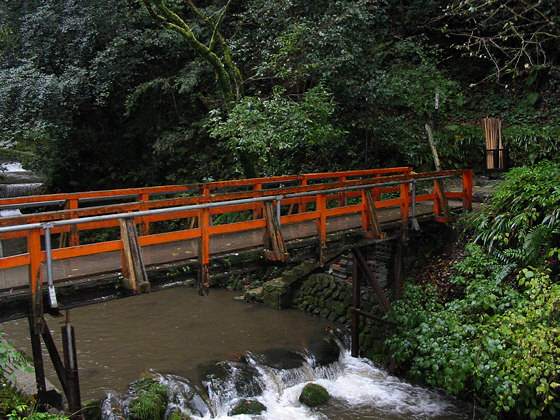 West Gate of the pilgrim's path to Kuramadera.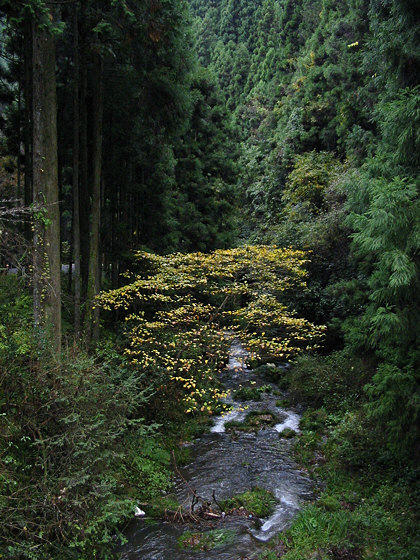 Kibune River.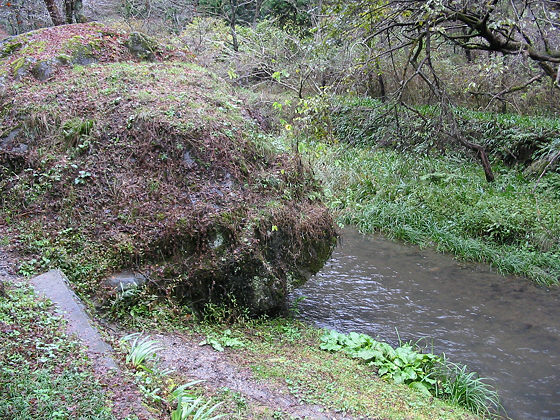 The Firefly Rocks take their name from a poem by Izumi Shikibu.