Kasuga Grand Shrine, Nara
Kasuga Taisha Shrine, in Nara, was the tutelary shrine of the powerful Fujiwara clan. As mentioned in the The Tale of Genji, the Kasuga god had promised that Japan's empresses would come from this family. The shrine is famous for its stone lanterns and wisteria.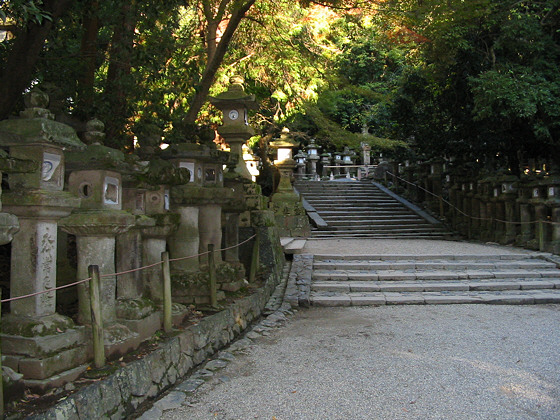 Stone lanterns line the approach to Kasuga shrine.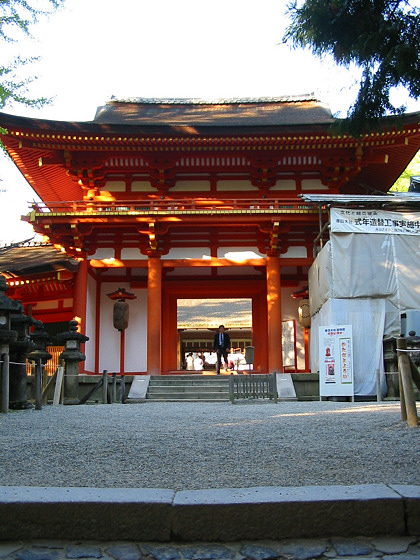 Kasuga shrine gate.