Kaniman-ji Temple, Kyoto
Founded before the Nara period and located in the Yamashiro area of Kyoto prefecture, Kaniman-ji Temple is known for its magnificent 2.67 metre bronze sculpture of Shaka Nyorai.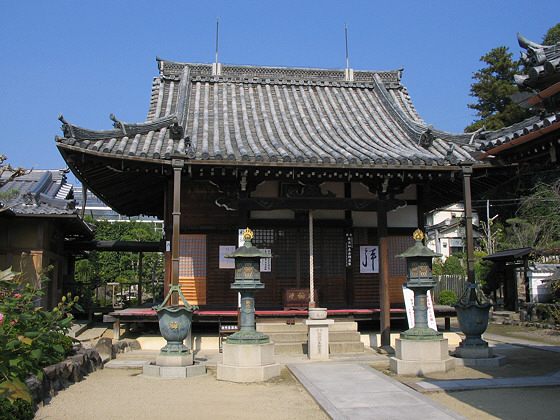 Kanimanji Temple hondo.
The temple's founding legend tells of a broken promise and a snake that was killed by crabs.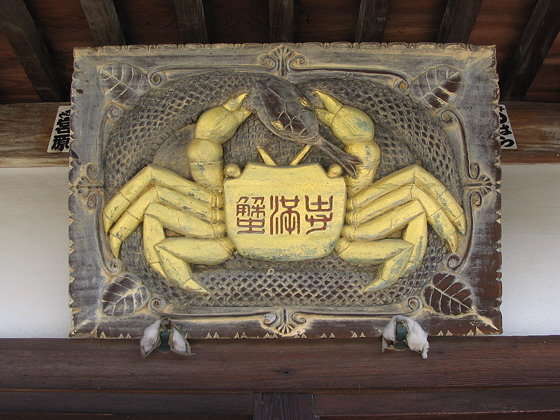 Carving of a crab and snake on the side of the Kannon-do at Kanimanji Temple.