Eikan-do Temple (Zenrin-ji), Kyoto
Founded in 856 as a Shingon temple, Eikando was converted to an Amidist temple by the priest Eikan in the 11th century. The main hall enshrines an unusual image of Amida looking over his shoulder (Mikaeri Amida).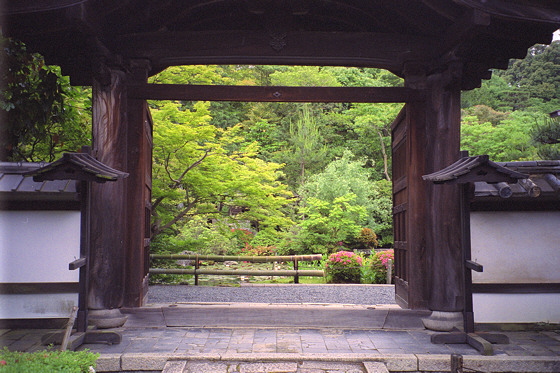 View of Eikando Temple's outer garden.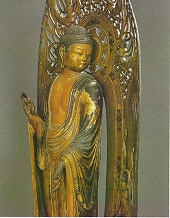 Mikaeri Amida image.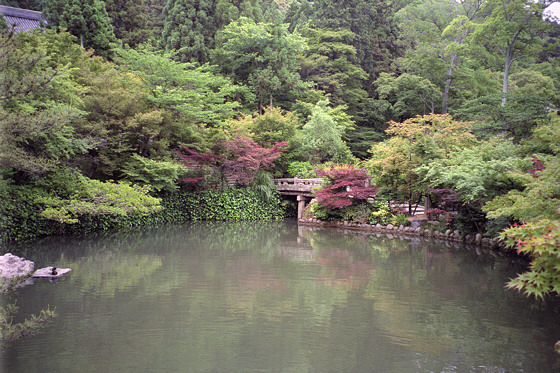 Eikando Temple pond.