Chishaku-in Temple, Kyoto
Chishakuin Temple was moved from Wakayama in 1585 and is now located in the Higashiyama area of Kyoto. It belongs to the Chisan Shingon sect and is the first temple on the Kyoto Jusan Butsu pilgrimage.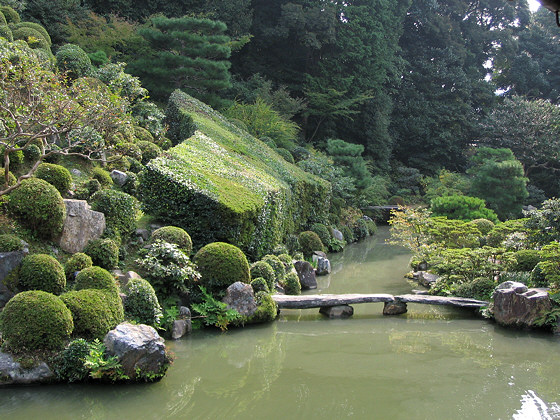 Unusual garden at Chishakuin temple.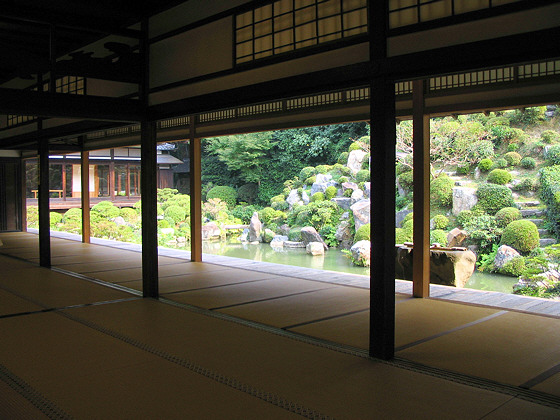 Chishakuin's garden viewed from inside the temple.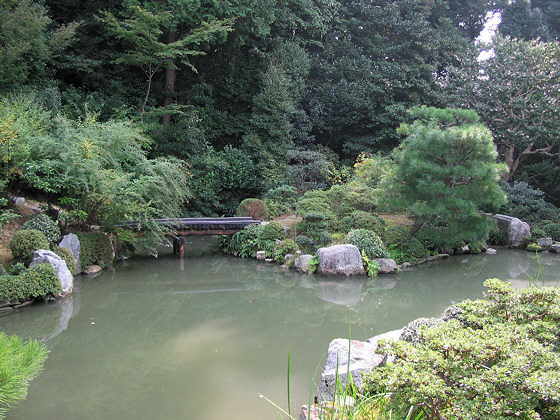 Bridge and pond.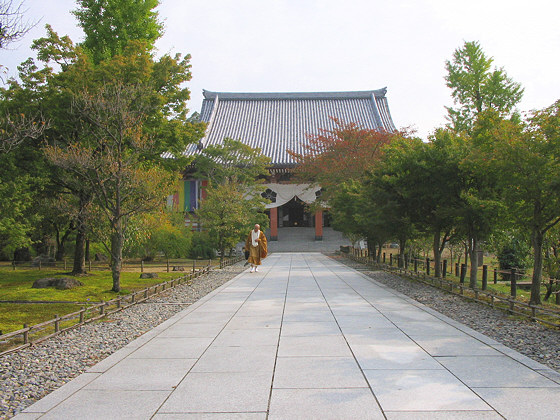 A monk walks in front of Chishakuin temple hondo.