Bussoku - Buddha's Footprints
Japanese temples contain many images of buddhas, bodhisattvas and mythical beings, but one image more often associated with Southeast Asian Theravada Buddhism is bussoku - Buddha's footprints. These can be seen at Kyoto's Kiyomizudera, Kozanji and Nariaji temples, and at Nara's Kannondera temple. There is also a natural bussoku-seki stone at Nara's Yakushiji temple.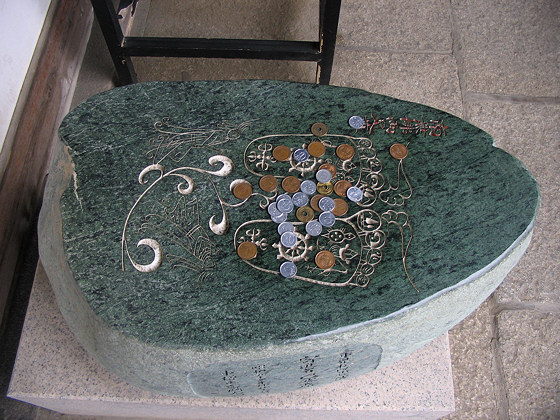 Bussoku at Kannondera temple.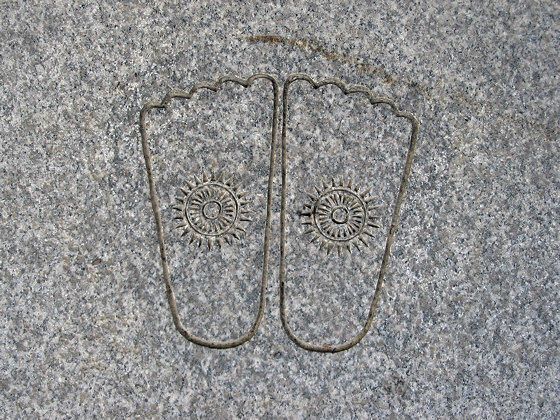 Bussoku carved into the pavement outside Nariaiji temple.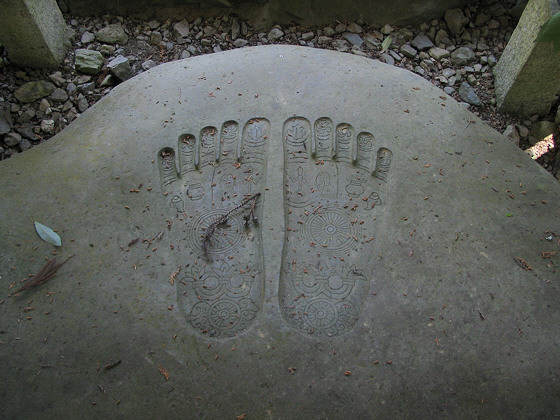 Bussoku at Kozanji temple.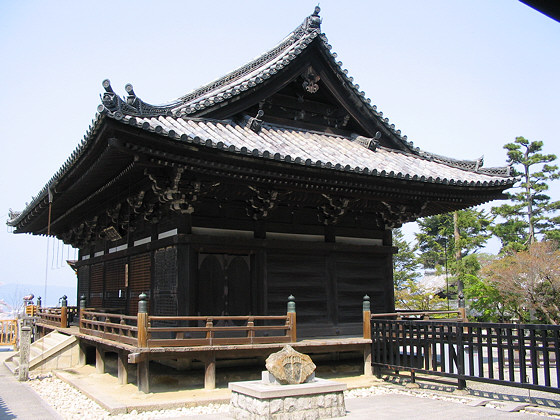 Bussoku outside the Asakurado at Kiyomizudera temple.